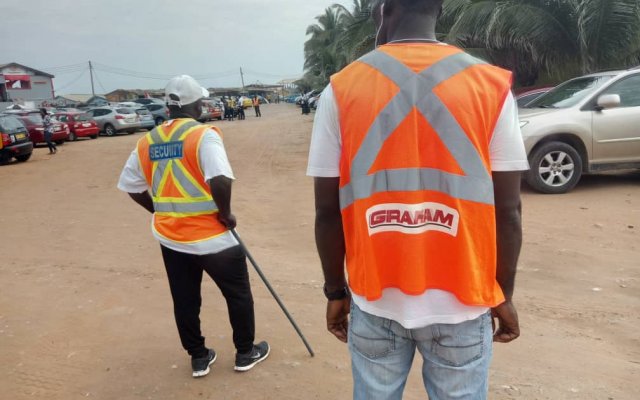 Security authorities at the La Pleasure Beach in Accra have beefed up security at the facility as Muslims celebrate Eid al-Fitr, Wednesday, June 5, 2019.

The action follows the recent terror attacks in neighbouring Burkina Faso and the arrest of a Burkinabe in Ghana's Upper West region with a gun in a Catholic church.

A security officer, who gave his name as Abdul, told ClassFMonline.com that the beach decided to tighten security at the leisure centre in order to forestall any attack as revelers celebrate the Eid al-Fitr holiday.

All persons visiting the facility are thoroughly scanned for hidden offensive weapons before they are allowed entry to the facility.

Bags are also searched as part of the exercise.

"I believe this is also being replicated in other parts of the country," Abdul said.