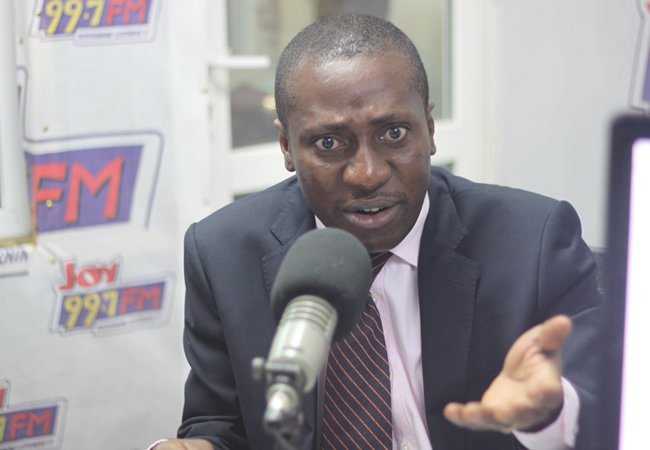 Member of Parliament for Effutu Constituency, Alexander Afenyo-Markin has urged the two Modern Ghana journalists, who were allegedly tortured by the National Security during their arrest, to seek medical attention and provide the report as requested by the Security Council.
According to Mr Afenyo-Markin, his sources have told him that there was no torturing as had been speculated in the media and the medical report was the only way to ascertain the truth of the claims.
ALSO: Audio: Koku Anyidoho reveals how some NDC members were used to insult him
"I have personally spoken to the Godfather of the reporter who was involved in this case and has been told there was no torturing as is being reported," he noted.
Speaking on Adom TV's Badwam show, Mr Afenyo-Markin cautioned against the politicisation of the issue because "some statements may benefit you in opposition but there is the need for fairness.
ALSO: National Security denies Modern Ghana editor's 'I cried like a baby' torture claim
"Neither government nor any serious politician will call for the arrest of a journalist over a publication. Not my good self or Kan Dapaah will do such a thing. We have been in opposition before, know of the excesses in politics and we know people sometimes create agenda," he said.
Editor of online news portal, Modernghana.com claims he was subjected to electric shock and other forms of torture by national security operatives after he was arrested on Thursday for alleged cyber-crimes.
ALSO: Kade lynching: Two suspects arrested
The National Security Council, in denying the claims of torture, has urged the journalist to submit a medical report as evidence of torture as he is being put before court today.
Source: Adomonline.com | Gertrude Otchere