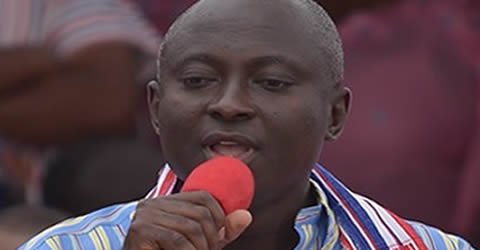 The Works and Housing Minister, Mr Samuel Atta-Akyea has disclosed that his Chief Director at the Ministry, Zimblin Yakubu paid a sum of $5 million on the Saglemi Housing Project without his authorisation as a Minister.
"He was the Chief Director of the National Democratic Congress (NDC) I came to meet and worked with him till June 2017, so it is not the director I came with," he said.
To Mr Atta-Akyea, he is positive in due time, all persons and entities involved in the botched Saglemi Housing deal will soon be called out to answer questions on allegations of causing financial loss to the State.
ALSO: Video: Rosewood Chinese suspect had stakeholders in her pocket – Taskforce member
Speaking on Asempa FM's Ekosii Sen show, Mr Atta-Akyea stated that though it is within the power of the Minister to authorise any financial statement, he cannot for any reason fathom why the $5 million payment went pass him.
"It has come out in a very pathetic way that Zimblim paid the money without the Minister's permission, but I can assure you there is trouble looming and we will soon find out how the money was paid without the Minister's authorisation and who at the Ministry of Finance paid that money," he said.
READ: Mahama feels partly responsible for Ghanaians' problems – Sam George (Audio)
"Do you even know Ziblim also signed a second agreement changing the terms of the original contract of the Saglemi project on December 21, 2016 barely weeks after the NDC lost the general election? He quizzed the host of the show, Osei Bonsu, popularly known as OB.
Mr Atta-Akyea expressed hope that all the ills surrounding the Saglemi Housing project will soon be exposed.
Source: Adomonline.com | Gertrude Otchere