Even before their husband is laid to rest, posters of two widows left behind by former Ayawaso West Wougon Member of Parliament have started making rounds as they jostle for the late legislator's seat.
The posters which appeared in the early hours of Monday has the two widows' supporters canvassing for votes even before the Electoral Commission could announce plans for a by-election.
One of the widows, Lydia Agyarko who party functionaries call Mama Lydia, has been described as the "Choice and Voice of the people to replace honorable Agyarkoh".
Another of the two widows, Naana Agyarko, also has posters printed in her name.
Meanwhile, some party faithful in the constituency have stormed the party headquarters, singling out Lydia Agyarko as their preferred candidate for theconstituency.
According to the group, Madam Lydia Agyarko is the best replacement for her husband.
"Maa Lydia has been with her husband throughout his service to the constituency and we believe she is the best person to continue her husband's legacy," one supporter claimed.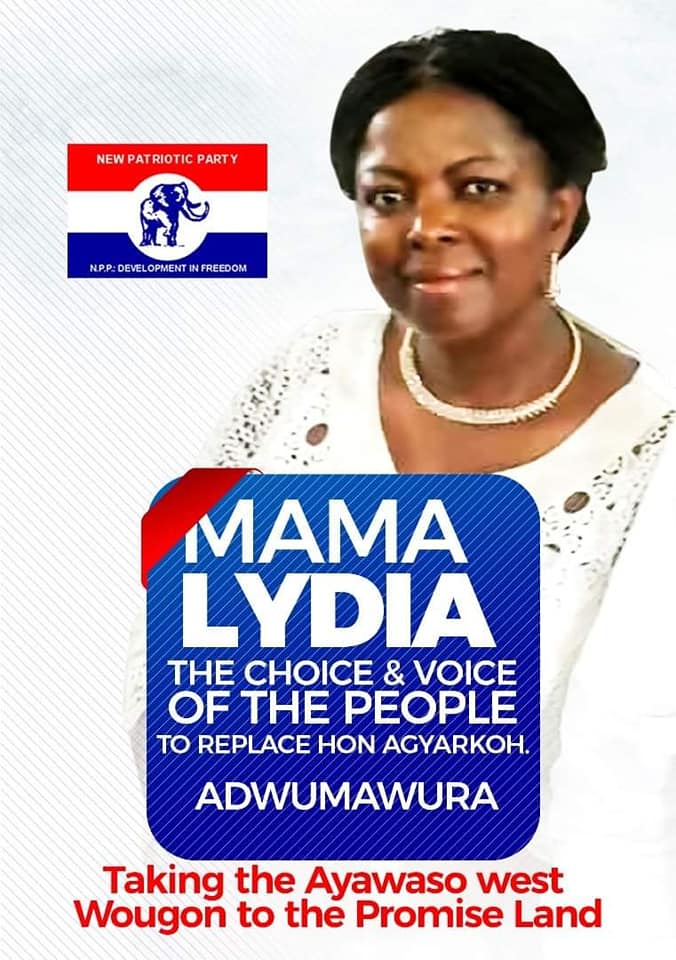 READ ALSO: Audio: Student allegedly locked up in school library dies
The group in an interview on Asempa FM's Ekosiisen said they were against the decision by the first wife of the late MP, Naana Agyarko, to stand for the upcoming by-elections.
"We won't sit idle for the national executives to impose their candidate on us. The by-election is not just about picking someone but a person who is known at the grassroots and familiar with the people," The group said.
ALSO READ: Photos: Two dead, houses torched at Bole over Chieftaincy
Meanwhile, third National Vice Chairman of the New Patriotic Party (NPP), Omari Wadie, has disclosed on Asempa FM that eleven people including some former footballers are battling to grab the Ayawaso West Wuogon Constituency seat.
"So far 11 names including past footballers and people from certain key positions such as people from FDA have popped up but I won't mention names now," he said.
READ ALSO: Three persons arrested for possession of firearm, ammunition [Photos]
He has, however, disclosed that there won't be any constituency primar as the party has embarked on consultation to see the way forward.
The late Member of Parliament Emmanuel Agyarko died on November 21, 2018, which made it necessary for the constituency to conduct a by-election to elect a new Member of Parliament.