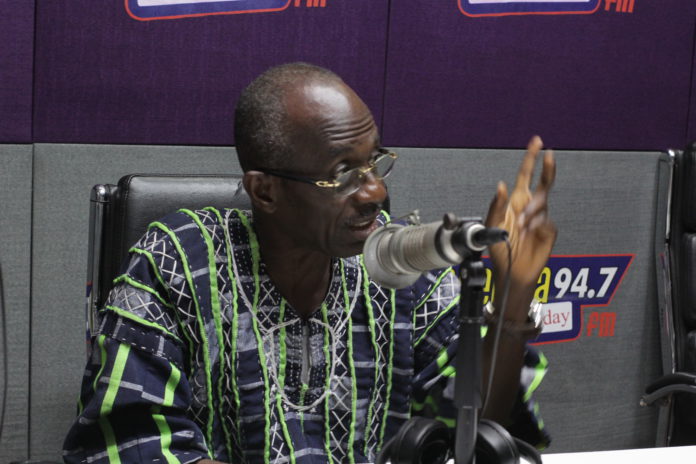 Chairman of the National Democratic Congress (NDC), Johnson Asiedu Nketia, has dismissed Asawase Member of Parliament (MP) Muntaka Mubarak's claims that there was a plot to remove him in the primaries on May 13, 2023.
The former Minority Chief Whip alleged that certain individuals within the NDC leadership had been planning his ouster from Parliament for a considerable period.
Although he did not mention names, he said the change in the Minority Leadership in Parliament was a crucial part of their overarching agenda.
But reacting to the allegations on Asempa FM Ekosii Sen, General Mosquito, as he is widely known, stated the comments were from a place of pain.
According to him, no party executive, including himself, has the power to impose a candidate on a constituency.
"You are a lawmaker and know the law, so if someone is not qualified, you know what to do, but to just say the person should be disqualified for you to go unopposed, will not happen.
"We want a contest, but that doesn't mean we should do that needlessly, and that is why there is a vetting process to access the aspirants. Just talking about it and making false claims doesn't help you or the party," he stated.
He explained that the party constitution and the processes are very clear on such things and wondered why the lawmaker did not petition the leadership on the development.
"He should have filed a petition, but there was no such thing. During the national congress, everyone selected their own candidate, so can't people also have the right to choose in the parliamentary primary?
"Some things are not even necessary to respond to because how many of these national executives vote in your constitution? nobody. Which executive did he see in such a plot, and why didn't he come and say anything?" he quizzed.
During the election, Muntaka faced a tough challenge from Masawudu Mubarick.
Muntaka, however, emerged triumphant after he secured 1,063 valid votes, while Masawudu, trailed behind with 735 votes.
ALSO READ: