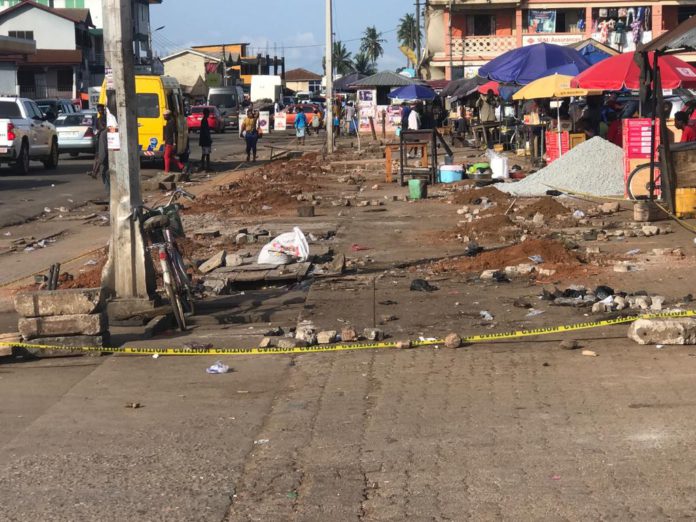 Presiding Member of the Asante Akyem Central Municipal Assembly, Samuel Ohemeng, has responded to the leadership of GPRTU, insisting until permit is obtained genuinely, the Assembly shall not allow the construction of any structure at the GPRTU arena at Konongo.
The Asante Akyem Central Municipal in a recent action evacuated traders along pavements. It described the move as a mission to sanitise the municipality and to reduce environmental pollution.
Following the evacuation, the GPRTU decided to construct pavilions under which transport services shall be conducted, but reports say, the exercise which sought to give a face-lift to the transport union's operational yard, has been halted following a notice issued by the AACMA.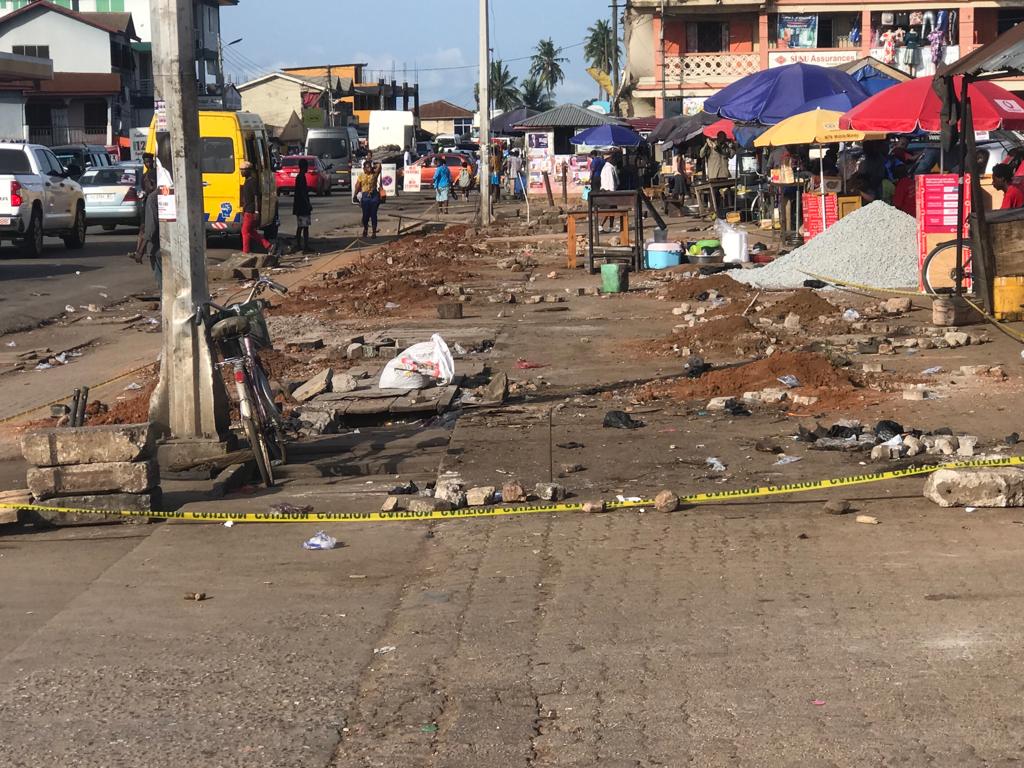 Speaking on Kings Royal Breakfast Show hosted by Krobea Asante, Mr Ohemeng said the transport union had no mandate to construct pavilions and that the Assembly had already initiated talks with investors for the construction of market stalls, which when completed will reinstate women and other traders who became victims of the recent decongestion and evacuation exercise.
However, Chairman of the Konongo GPRTU, Mr Abrokwaah, has stated that, the Assembly has no land at the transport Union's arena and therefore suggesting there are plans to develop the area through Public Private Partnership is a complete hoax.
"We shall conform to the processes to obtain permit to continue, but will not succumb to any encroachment on our land, we have land titles and other documentations to prove ownership," Mr Abrokwaah mentioned.
He also challenged the Assembly to produce documents that prove their ownership.
However, citizens have raised concerns over the development, and pleaded with the Assembly to desist from oppressing the GPRTU on its intended pavilion construction.
The Konongo lorry station has been without sheds for more than 20 years. A situation that compels customers of the transport union to linger in rain and sunshine.
The construction of pavilions by the GPRTU sought to address the challenges faced by the transport union when completed.