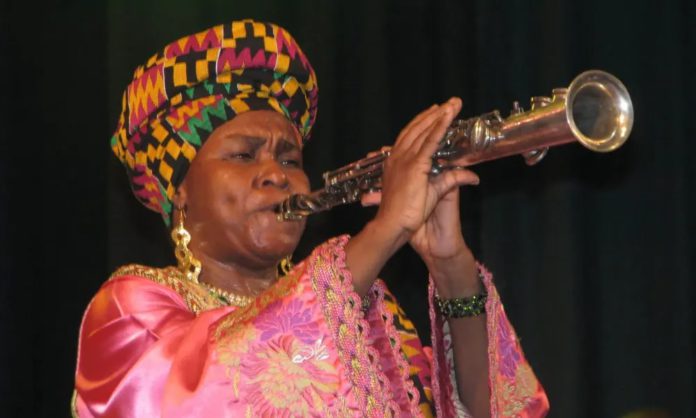 Since the beginning of March, the month in which Ghana was born, we have been celebrating outstanding Ghanaian personalities in a special way.
To add to the celebration, however, is the day chosen by the world to celebrate women.
As a result, the Adom Brands of the Multimedia Group Limited are celebrating the female music icon, Asabea Cropper.
Asabea Cropper is a Ghanaian female high-life singer and saxophonist who has gained recognition the world over.
Asabea Cropper's many recognitions include being honoured by URTNA Awards as the 'Queen of Highlife Music'.
According to interviews she has granted on several media platforms, Asabea learnt how to play the piano, acoustic guitar and soprano saxophone through the tutelage of her brother, Kenteman, a popular Ghanaian musician to whom she is a twin sister.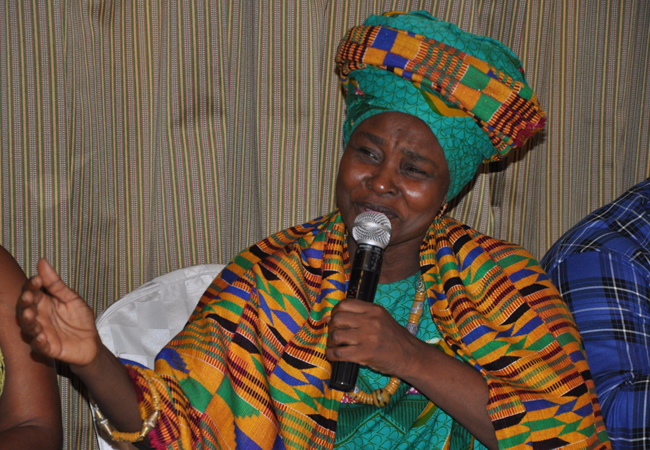 In the 1970s, Asabea Cropper was part of a team that played for the Sweet Talks and Black Hustlers Band.
Apart from the recognition received from the URTNA Awards, she also received many other honours.
In 2019, she was honoured at the Rhythms on Da Runway fashion show for her contribution to fashion in Ghana.
She was also honoured by the MUSIGA Presidential Grand Ball as well as receiving the Music Industry Heroes Award in the second edition of honouring music legends in Ghana.
In March 2021, she was honoured by the organisers of 3Music Awards in an event called 3Music Women's Brunch.
She was honoured for her accomplishment in the entertainment industry along with the likes of Theresa Ayoade, Grace Omaboe, Akosua Adjepong, Dzifa Gomashie, Tagoe Sisters and others.
Asabea Cropper is known for her love and passion for unique headgear styles which she said were handed down to her by her grandmother and mother in the mid-70s.