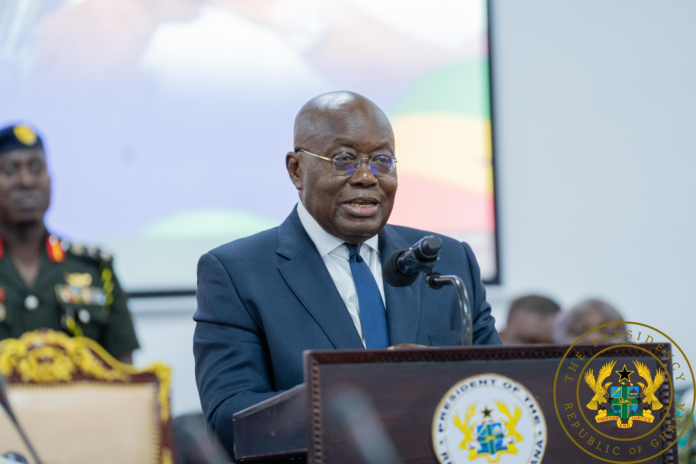 The Volta Regional branch of the National Democratic Congress (NDC) is demanding that President Nana Akufo-Addo renders an unqualified apology to indigenes.
The apology, according to them, is for what they described as the humiliation he [Akufo-Addo] subjected the good people of the region to during the Ghana card registration.
"Apologise for treating the people of the Volta Region as second-class citizens in the registration for the ECOWAS card (Ghana Card)," the party demanded.
A statement, signed by the NDC Regional Secretary, James Gunu, among other things also called on the President to fulfil promises made to them and complete all abandoned projects.
Citing the theme for the 66th Independence Day celebration "Our Unity, Our Strength, Our Purpose," which took place in the Volta Region, the party stated citizens must be able to resonate with it.
"Immediately release the 126 million owed the 18 municipal and district assemblies in the region. Construct the one Warehouse per constituency as promised. One district, one factory project. Complete all the abandoned projects: Ave-Dakpa to Akatsi and Akatsi to Avenofeme roads.
ALSO READ:
NDC Chairmen supporting Mahama are hypocrites – Yaw Boateng Gyan
I'm proud and honoured NDC family is firmly behind me – Mahama
"Ho to Torkor and Sokode to Kpeve roads captured under the so-called emergency roads in the government declared 2020 year roads," the NDC demanded.
The event, which was held on Monday, March 6 had the Chairman of the Economic Community of West African States, Umaro Sissoco Embalo, who is also the President of Guinea Bissau, as the Special Guest.