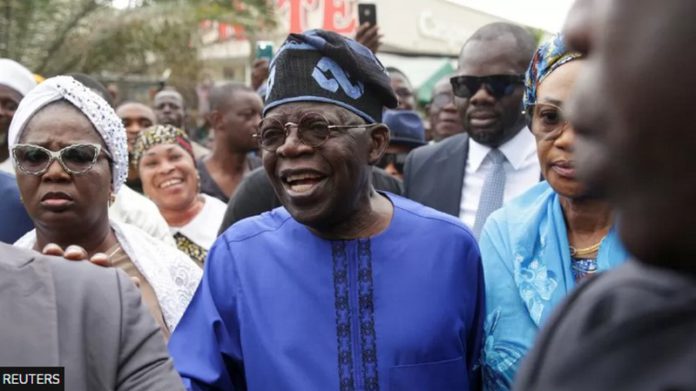 The Presidential Election Petition Court, PEPC, sitting in Abuja, has dismissed as incompetent, the case the Allied Peoples Movement, APM, filed to nullify President Bola Tinubu's election.
The court held that issues the APM raised in its petition contained pre-election matters that could only be determined by the Federal High Court.
Chairman of the panel, Justice Haruna Tsammani, who read the ruling, upheld preliminary objections that all the Respondents raised to challenge the competence of the petition.
Justice Haruna noted that since the petition centred on the qualification or otherwise of President Tinubu to contest the presidential election that was held on February 25, the APM, ought to have gone to court within 14 days after Tinubu was nominated by the All Progressives Congress, APC.
He held that since the cause of action bordered on a pre-election matter, the APM, lacked the locus standi to challenge Tinubu's nomination.
More so, Justice Tsammani held that the Supreme Court had earlier decided that a political party does not have the right to challenge a nomination that was made by another political party.
He held that sections 131 and 237 of the 1999 Constitution, as amended, made provisions for the qualification or disqualification of candidates in an election.
The court noted that the main grouse of the APM was on the alleged invalid nomination of Tinubu's running mate, Kashim Shettima.
"It is clear that the claim of qualification is non-qualification of the 3rd Respondent (Tinubu) centred on the alleged invalid nomination of the 4th Respondent (Shettima).
"It is a pre-election matter," Justice Tsammani held.