Some caterers who worked for five years at Kade Senior High School (KASSTECH) under the school feeding programme are demanding payment of arrears owed them by the government.
The caterers say they have worked for 5 years without pay, a situation they say has affected their families negatively because most of them are breadwinners.
The angry caterers, numbering about eight (8), besieged the studious of Adom FM to express their disappointments over the issue.
They told Dwaso Nsem host, Captain Smart, Friday, that not even the persistent voicing of their frustrations to the Ghana Education Service will make them fulfill their promise of paying them.
READ THESE STORIES
The caterers accuse the former Eastern Regional Director of GES, Getrude Mensah, of allegedly sabotaging them by failing to intervene when she knew the difficulties they were facing for so many years.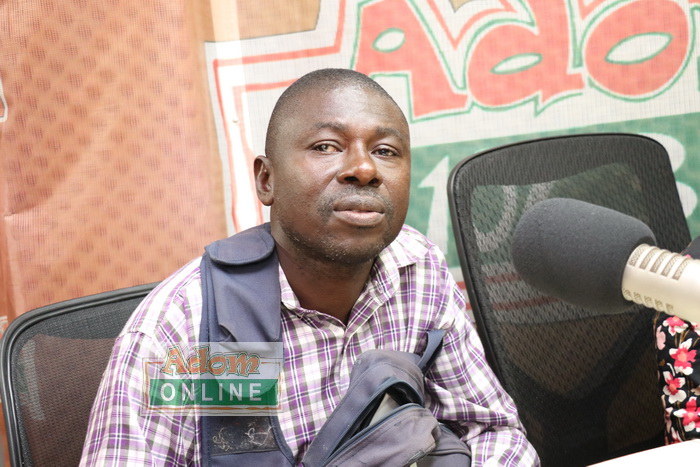 Leader of the caterers, Henry Kenneteh said the GES Director who is now retired rather recommended that they are transferred to other senior high schools in the region but failed to fulfil her promise of ensuring that their 5 years salary arrears are paid.
"The GES Director in the region was fully aware of our challenges. She promised to talk to GES so we can be paid. We have, from 2013, not been paid and that has affected our families greatly", he explained.
"The only thing she did to help us was to connive with the teachers in Kade so we can be transferred," he added.
ALSO READ THESE
According to the caterers, they had to rely on the Parents Teachers Association for a monthly payment  GHC 80.00 but even that, they had to write a letter before they got paid.
The caterers are calling on the government to, as a matter of urgency, intervene by paying their arrears.
Madam Gertrude Mensah who confirmed the development on the same show explained that when she realised that it was becoming difficult for the caterers to be paid their arrears, she advised that they are given new appointments but they refused, insisting on taking their arrears.
She said the idea of giving them new appointments was a way of regularising the recruitment process but that failed because the workers wouldn't agree to that arrangement.
The caterers say though they have been transferred to other schools, they are still demanding their 5 years of arrears from the m government.