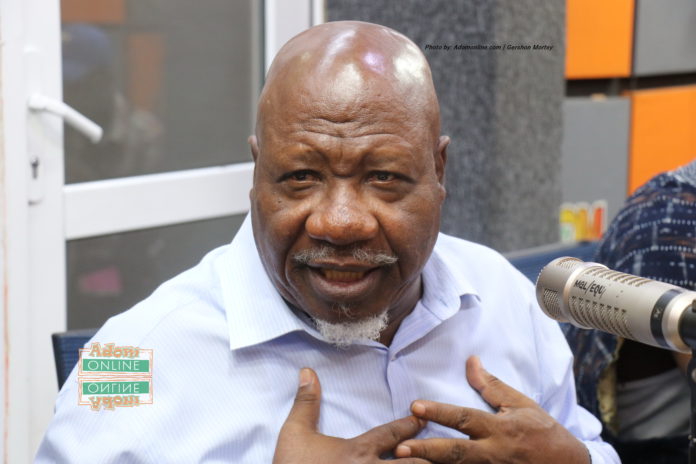 The former Central Regional Chairman of the National Democratic Congress (NDC) has revealed how he 'duped' former Finance Minister, Professor Kwasi Botchwey.
Bernard Allotey Jacobs said the former Finance Minister was lacing his boots to challenge late former President Atta Mills for the flagbearer position of the NDC in 2002.
He then decided to go on a regional tour to canvass for votes ahead of the elections.
Prof Botchwey contacted Mr. Jacobs, then the Central Regional Propaganda Secretary of the NDC to do the grounds work for him.
As an ardent supporter of late Atta Mills, Allotey Jacobs said he was at a crossroads.
He therefore managed to get few NDC executives and he decided to bus some fishermen in the region to the meeting.
At the meeting, Allotey Jacobs said he made sure the fishermen sat in the dark and made a lot of noise in support of Prof Botchwey.
"I gathered people from the seashore; we had to employ a tactic to dim some of the lights. The well-lit area was where a few executives, including me were seated in the front rows. The fishermen were at the back giving him fans" he recounted.
Allotey Jacobs said the theatrics is how he 'duped' the former Finance Minister.
He narrated this story while reacting to Alan Kyerematen's decision to resign from the New Patriotic Party (NPP) and contest the 2024 presidential elections as an independent candidate.
Allotey Jacobs is certain some sycophants are behind Mr. Kyerematen's decision to quit NPP and contest the election as an independent candidate.
Many feared dead in accident near Peki