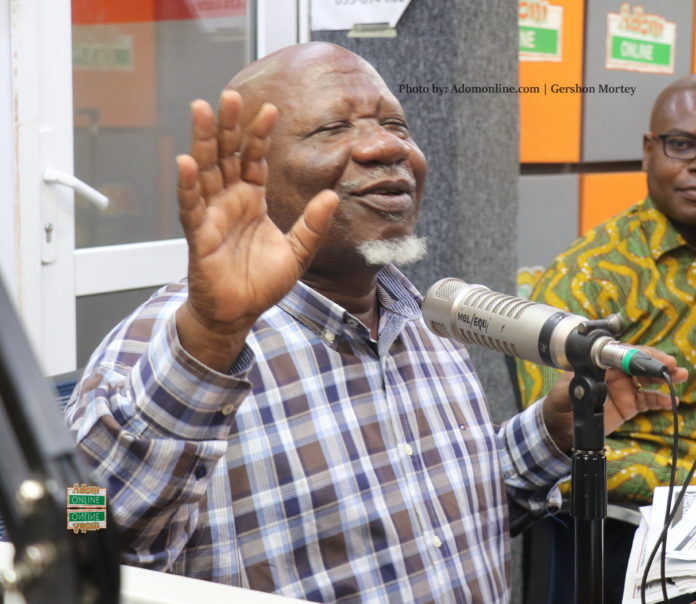 Former Central Regional Chairman of the National Democratic Congress (NDC), Bernard Allotey Jacobs, has disputed the Economist Intelligence Unit's (EIU) prediction for the 2024 elections.
According to the EIU report, the opposition NDC is likely to emerge victorious in both the 2024 presidential and parliamentary elections.
The EIU's baseline forecast includes poor governance, economic hardship, and debt restructuring.
The Unit further noted that, whoever holds power, the focus of Ghana's policy will remain to ensure macroeconomic stability.
Per the report, economic difficulties and poor leadership may create an anti-incumbency wave, which will likely favour the opposition NDC.
Additionally, similar economic challenges are expected to be faced by the new government.
But Mr Jacobs has said his uncertainty about the report has to do with past failed predictions by the firm.
"We've known EIU since 2002 when they predicted that the NDC will win the next elections, we lost by a high margin. President Kufuor won again.
"They take some of these things out of some noisemaking and some feelings of the people. Currently, the NPP's communication team is not as vibrant as they were when in opposition. And now those in opposition are making noise. So if abroad, you'll sum up a report stating that since people are suffering and they will vote against government," he explained on Accra-based Peace FM.
He, however, urged political parties should not to sweep the report under the carpet.
He added that the governing New Patriotic Party and NDC must come up with strategies to help them claim victory.
"EIU has failed in their predictions or their projections once or twice. It doesn't give room for us to doubt their report.
"But it is also good for both political parties, these two major parties that if government manages the economy well victory is assured. The report should be a headache for the political parties. It is up to them to come up with a strategy to help them secure power," he added.
ALSO READ: