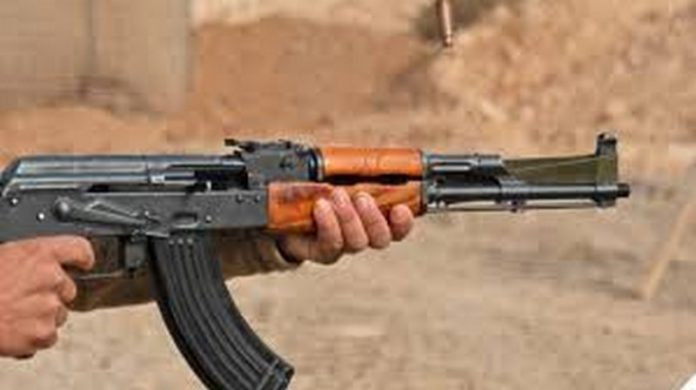 Deputy Director of the National Commission on Small Arms and Light Weapons, Gyebi Asante, has explained his outfit's responsibility is to ensure that imported small arms and light weapons do not get into the wrong hands.
The commission's mission is "to control the use of small arms" by security agents, government, and civilians.
He stated that the requirements for possessing arms are "18 years and above, self-assessment and self-control, physically and mentally stable, keep away from reach of young ones, financially capable of arms purchase."
Mr Asante urged the public to desist from selling or purchasing arms without securing a license from the interior ministry.
"Possession of arms here is illegal, if you're caught, you'll be arrested. When you sell it, both the seller and buyer will be caught. The minister has to give you authorization, and then you go for an import permit from the police for the importation of the arms. After going through the process, the arms will be registered and a license will be given," he explained on Adom FM's Dwaso Nsem.
He added that the legal process is essential and "worth it" as lives and property are at stake.
He said it is legal to transfer ownership of arms to another person but it involves going through a process with the police for changes in documents.
He said owning a gun does not ensure one's safety.
His suggestion was that as a community, "neighbours live in unity and be their brother's keeper."
"Guns cannot preserve lives because some people possess them yet they still get attacked. We just need to change the paradigm."
The arms expert explained that it's only the Inspector-General of Police who can permit the display of guns and only under critical conditions.
He appealed to traditional leaders to seek police counsel on the right ammunition to use to prevent the endangerment of lives.
"The law is clear that you need a permit" for firearms use during traditional festivities.