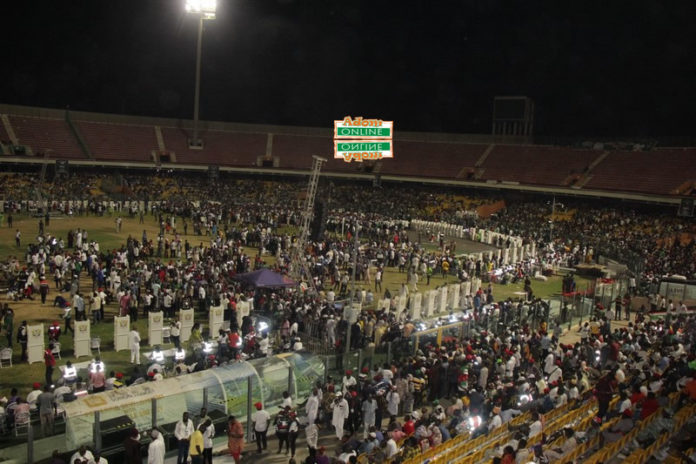 The National Chairman of the opposition National Democratic Congress (NDC) has said the party's presidential and parliamentary primaries will be held on Saturday, May 13, 2023, in all constituencies.
Speaking on Asempa FM's Ekosii Sen show Thursday, Johnson Asiedu Nketia said the stations will be opened in all the 276 constituency capitals.
He noted there would be another centre at the headquarters for foreign branches to vote.
Mr Nketia said the party is organizing the two elections on the same day because they want to broaden their electoral college.
He said such an election has happened before around 2016 when they confirmed John Mahama as a Presidential candidate and so this will not be new as they want to broaden their electoral college.
To him, the difference is that this is still Electoral College but the other one involved every member.
"The decision to broaden our college has yielded benefits because the best democracy is the direct one and so the bigger the college the more representative it will be on the larger population. But eventually, we will go back to the one man one vote and I still believe it is a good system," he said.
The party, he noted, has also directed its MPs to ensure that they attend all parliamentary sittings and not to embark on any travel that will affect their attendance in Parliament.
This directive, Mr Asiedu Nketia said was in solidarity with its Caucus in Parliament to fight against what the party termed as "the obnoxious Constitutional Instrument the Electoral Commission is seeking to lay before Parliament."
So far, the names of three personalities — former President, John Dramani Mahama; a former Minister of Finance, Dr Kwabena Duffuor, and a former Metropolitan Chief Executive of Kumasi, Kojo Bonsu, have come up for the presidential contest.
We know you will continue to protect us from heaven –…
Fuel prices to fall between 3% and 10% – IES
Kejetia fire: Scary moment as mother escapes on a rope with…