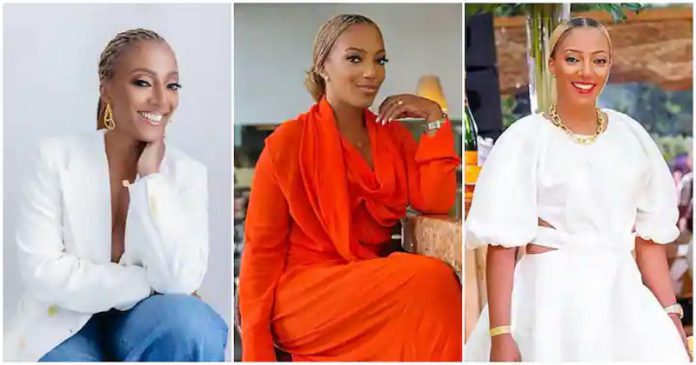 Ghanaian entrepreneur, Valerie Obaze, looked gorgeous in a white dress with cutout when she hanged out with her wealthy friends and other entrepreneurs at the Magna Carta day party over the weekend.
The beautiful daughter of President Nana Addo Dankwa Akufo-Addo looked dazzling on the day.
The mother-of-three wore a stunning turtleneck dress with puff sleeveless. As expected Valerie rocked her blonde hairstyle that has become a signature look.
Valerie styled her look with a gold necklace and expensive watch for the beach party. The gym enthusiast looked flawless in mild makeup with red bold lipstick. She wore black strappy sandals to complete her look.
The philanthropist was photographed holding her Chanel pre-order loop satchel bag with a leather and chain-link shoulder strap and the recognizable interlocking CC turn-lock.