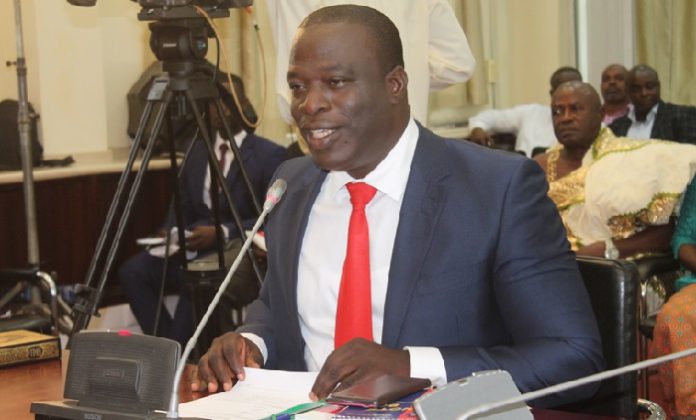 President Nana Akufo-Addo has designated the Employment and Labour Relations Minister, Ignatius Baffour Awuah, as the Minister in charge of Pensions.
Mr Baffour-Awuah announced the portfolio when he appeared before the Public Accounts Committee (PAC) on Wednesday, February 1.
An appointment letter from the President, according to him, was dated January 30, 2023.
The appointment is in accordance with section 211 of the National Pensions Act 2008 (ACT 766) and will see the minister steering the affairs of the National Pensions Regulatory Authority (NPRA) and the Social Security and National Insurance Trust (SSNIT).
The appointment per the letter takes immediate effect. However, it is not clear if he will still serve as Minister for Employment and Labour Relations.
ALSO READ:
Ghana's unemployment rate among the least in the world – Employment Minister
Ekosiisen National Dialogue Series: Govt alone cannot solve unemployment situation; take charge – Minister…
After reading the letter, Chairman of PAC, James Avedze Klutse described the appointment as refreshing, stating the Committee, will now have a Minister for SSNIT to appear before it following concerns raised earlier.
Play the audio attached above: