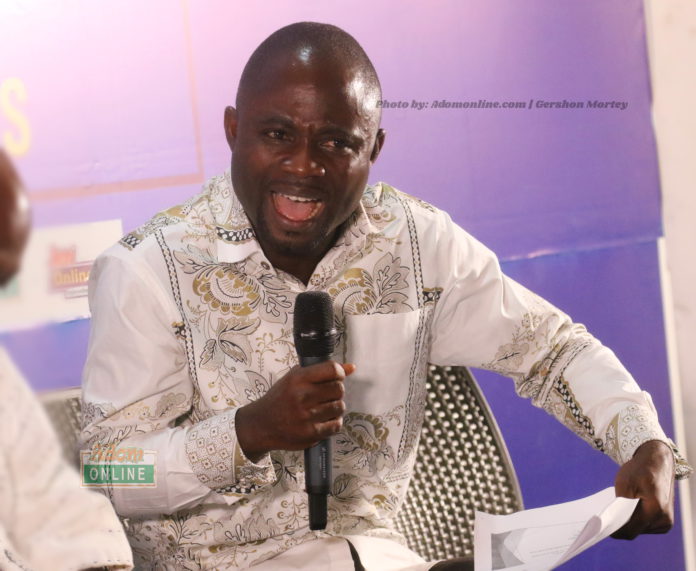 Government has paid over $1 million to contractors as mobilisation for the Agenda 111 hospital projects.
However, not even one of these contractors who received the money is on site to meet completion deadline.
Ranking Member on the Health Committee, Kwabena Mintah Akandoh, disclosed this in an interview on Adom FM's morning show, Dwaso Nsem after touring sites for the projects.
He cited how a contractor has been given $1.3 million to start construction in the Upper West Akim District of the Eastern Region but had not been to site for over a year to buttress his point.
President Nana Akufo-Addo on August 17, 2021, launched the Agenda 111 project to ensure Ghanaians nationwide have access to quality healthcare services.
The project includes 101 district hospitals, six regional hospitals in the newly created regions, two specialised hospitals in the middle and northern belts, as well as a regional hospital in the Western Region and renovation of the Effia-Nkwanta Regional Hospital.
Each unit was projected to cost US$17 million and all the hospitals were expected to be completed within 12 months.
However, for over two years, none of the promised hospitals have been completed.
Mr Akandoh, who is also the Member of Parliament for Juaboso, is convinced the Akufo-Addo led government has no plans to complete the hospitals.
What is even worrying, he stressed, is the lack of dedicated funding for the Agenda 111 project which he feared would become the burden of successive governments.
"The Akufo-Addo government has set out to leave uncompleted sites for future government which did not make any promise to Ghanaians," he bemoaned.
The decision to tour some of the Agenda 111 sites by the Minority, Mr Akandoh said, is to expose what they say is a deception by government.
Majority of the sites for the hospital projects, he stated, are undeveloped and filled with rocks and weeds.
Mr Akandoh added that, the Minority will continue to breathe on the neck of government until all the projects are completed.