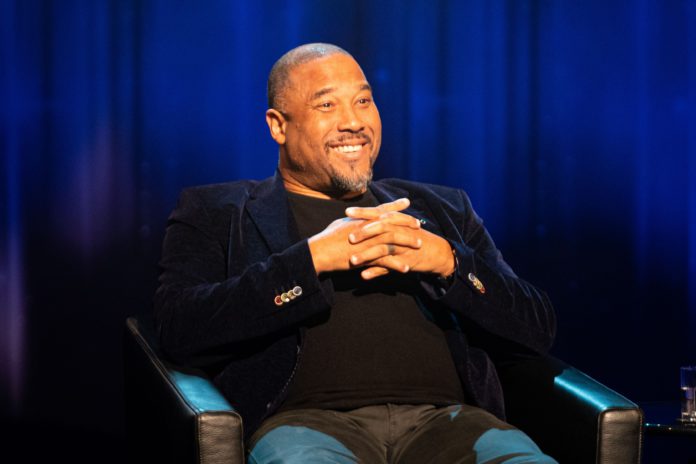 SuperSport viewers on DStv can look forward to a special dedicated to the best African players which have graced the Premier League through the years.
DStv is the only true home of football in Africa, offering a range and depth of action from one of the most trusted sports brands in the world – it's 'Unbeatable Football'!
Friday 24 March 2023 will see the Premier League channel air a 'PL GOATs African XI' special (at 20:00 CAT) in which SuperSport, in conjunction with Premier League Productions, will feature a special 52 minute show in which Thomas Mlambo, Leeds legend Lucas Radebe and former Premier League star, John Barnes, select their greatest African PL XI of all time in celebration of 30 years of the Premier League.
After the March 24 broadcast, fans will be able to vote for the Premier League's greatest African XI from a shortlist of 30. A vibrant mix of talent and star power who have shone through the years and revealed between the 7th and the 24th of March on www.supersport.com/africaxi
From March 24 to May 25, fans will be able to vote online (www.supersport.com/africaxi) for their 11 best-ever African players – no formation required. The campaign will culminate in a gala awards dinner in Lagos, Nigeria to unveil the chosen African All-Star XI as per the fans' selections.
The day of March 24 – in the build up to 'PL GOATs African XI' – will feature interviews, stories and features on some of the African stars past and present that have plied their trade in the English Premier League, including the likes of Tony Yeboah, Didier Drogba, Mohamed Salah, Jay Jay Okocha, Lucas Radebe, and more.
These interviews, stories and features will underline how African players have helped to define what today is regarded as one of, if not the, greatest sporting league in the world – from Radebe's inspiration leadership on the field and his community work off it; the power and desire of Drogba which helped transform Chelsea to a powerhouse of the game; Salah's wondrous scoring exploits for Liverpool that have guaranteed him hero status on Merseyside for all time; and everything in between.
No rival can compete with SuperSport's coverage. Our viewers on DStv enjoy an unrivalled selection of football from around the world!
Don't miss the best football action on SuperSport on DStv. Visit www.dstv.com to subscribe or upgrade and join in on the excitement. And while you're on the move, you can stream matches on the DStv App.