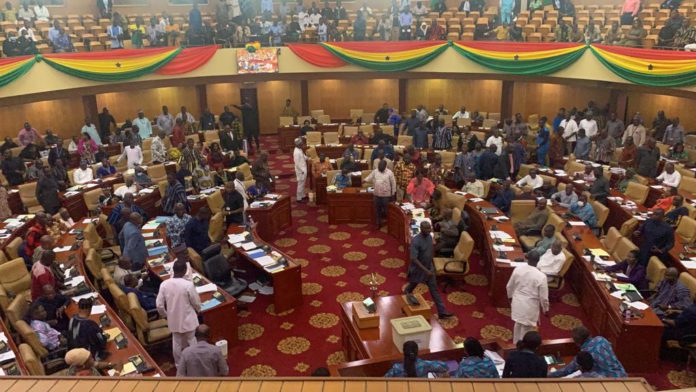 A former National Democratic Congress (NDC) Greater Accra Regional Chairman, Ade Coker, has said the Minority MPs who disobeyed the party to approve President Nana Akufo-Addo's ministers are on course to lose their seats.
Speaking on Adom FM's Dwaso Nsem, Mr Coker said these MPs were expected to put the interest of Ghanaians and the party first.
"I have no sympathy for them and I know some of them who took the money. We will make sure they will lose their primaries and we will go to the constituencies.
"Some of them are people we know and they can't take the party for a ride. They have been so disloyal and when we win power, they will come and chase ministerial appointments," he said.
They chose to pursue their own parochial interests, forgetting it was the party and grassroots that took them to parliament.
READ MORE:
Okudzeto Ablakwa lashes out at traitors in Minority
"There will be a total revolt against them and when we start to mention their names, they can't even step in their constituencies. I'm seriously annoyed. If they think you are independent in parliament, then go and contest as an independent candidate," he lashed out.