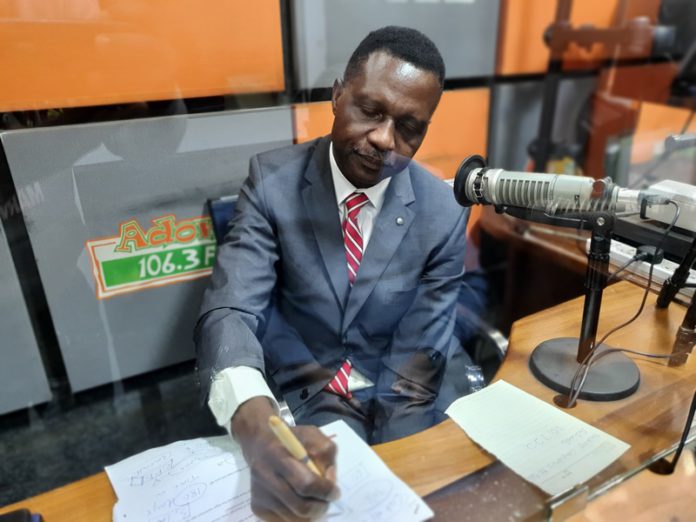 The Ghana National Education Coalition Campaign (GNECC) has called on the government to address current challenges facing the education system in Ghana.
The call, according to GNECC, is based on some pledges President Nana Akufo-Addo made during a UK Summit on transforming education.
"The government's 12.9% budgetary allocation to the education sector in the 2023 national budget although indicates an increase as compared to last year's allocation, still falls below the target Ghana has set for itself in 2021 during the Global Education Summit held in the United Kingdomwherethepresident pledged to spend at least 23% of the national budget on education over the medium term from 2021 to 2025," the coalition said.
In a statement to mark the 2023 International Education Day, GNECC said as a mouthpiece of education in Ghana, it wishes to remind the President and the education ministry of this commitment and looks forward to its reality.
"This pledge was repeated in Ghana's National Commitment Statement that was presented at the 2022 Transforming Education Summit. It is important to remind ourselves as a country of the need to fulfil these commitments that signify our collective efforts towards the achievement of Agenda 2023," the statement demanded.
On the back of this, GNECC is of the view that there is a need for a solidarity pact going forward to translate commitments into action and strengthen the capacities of policymakers and implementers including teachers to transform education to that of the 21st century.
"We need to rally around a concrete accountability mechanism that will monitor Ghana's transformational commitments in the form of national SDG 4 benchmarks and drives concrete progress around the themes that emerged from the Summit.
ALSO READ:
4,000 basic schools lack JHSs – GNECC
Food shortage in SHS: Students resorting to barter trading – GNECC
"As we join the global community on this special day to celebrate education worldwide, GNECCiscallingonthe government and other key stakeholders to prioritize the following three key areas," GNECC noted.