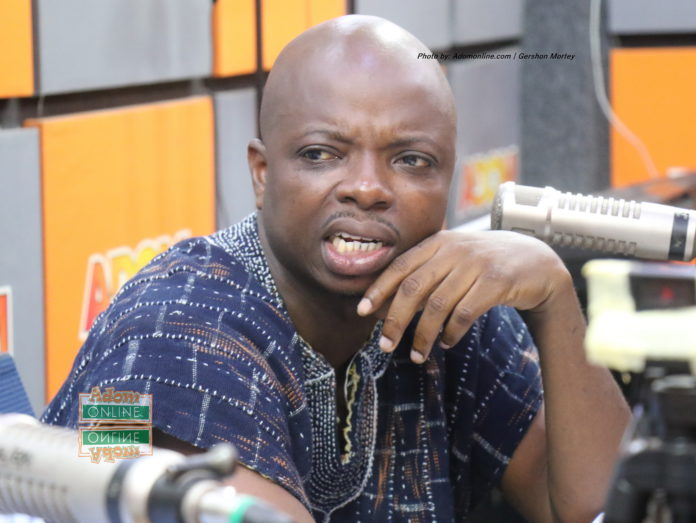 The Deku Family of Avernopeme in the Akatsi South District of the Volta Region has given a 72-hour ultimatum to the Bono Regional Chairman of the New Patriotic Party (NPP), Kwame Baffoe, also known as Abronye DC, to revoke curses he pronounced on one of their sons, Yayra Koku, or face their wrath.
The family gave the ultimatum in a statement issued by its head, Coker Gbedzaha.
The family's threat follows the release of a video in which Abronye was seen pouring libation and invoking curses in a cemetery over what he said were allegations made against him about his involvement in some 500 missing excavators.
Abronye had claimed in the said video that Yayra Koku had, through his facebook page, accused him of being in the possession of some of the excavators.
ALSO READ:
But, according to the Deku family, their son has denied all the allegations levelled against him in the video while their check through his facebook showed that he made no such allegations against Abronye.
The family has, therefore, asked Abronye to render an unqualified apology through the same medium he used to invoke the curses to Yayra Koku and the entire Deku family.
The family has said in their release that the NPP man would face the wrath of Torgbui Zakadza of Nogokpo, Torgbui, Hogbatso of Atiavi, Torgbui Ga of Klikor and Torgbui Ga of Avenorfeme if he fails to apologize.
Read the full statement below: