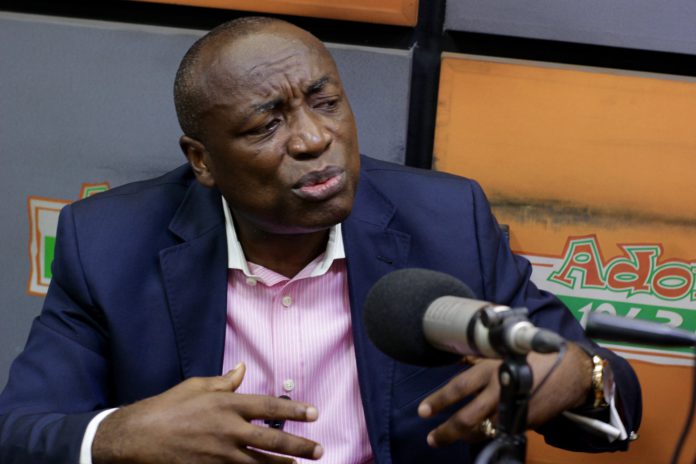 A leading member of the New Patriotic Party (NPP), Kwabena Agyei Agyepong, has suggested that both Boakye Agyarko and Francis Addai-Nimoh, who were joint-fifth in the Super Delegates Conference be allowed to contest the November 4, Presidential Primary of the Party.
He explained that though the number of candidates needed for the next round of the election was five, the six aspirants could be allowed to save the cost of conducting a run-off for the two.
Both Francis Addai-Nimoh and Boakye Agyarko were joint-fifth in the NPP Super Delegates Conference on Saturday, August 26, where they polled nine votes apiece.
The Party was expected to select five out of 10 aspirants to compete in the November 4, Presidential Primary.
Mr Agyepong, who could not form the top five aspirants in the first round, pledged to table the issue before the NPP's Presidential Elections Committee as well as the National Council meeting on Wednesday, August 30, 2023.
"The National Council is meeting on Wednesday; I am a member of it. If I have the opportunity, I will suggest that they should allow them to join. Six is not different from five…."
"After all, the whole idea behind pruning down is because of the massive numbers that we saw in 2007, when I was the youngest of the 17 aspirants and this time, we had 10, which with some of us, in our view, they could have allowed us to go straight on."
He stressed: "I think they should be allowed since they are sharing the fifth position."
Professor Aaron Mike Oquaye, Chairman of the Vetting Committee speaking after the declaration of the results by Electoral Commission (EC), announced a run- off on Saturday, 2nd September to break the tie between Addai-Nimoh and Boakye Agyarko.