Even when I don't deserve it, God has shown me so much mercy. Who am I to keep quiet when he does wonders in my life…why would I not praise him? He loves me so much and that is enough for me.
The above, are the words of Sam, a final year university student who was among the early birds that queued at the entrance to the 6,000 seater Dome of Perez Chapel International, to experience a night of praise and worship to be led by seasoned gospel musicians.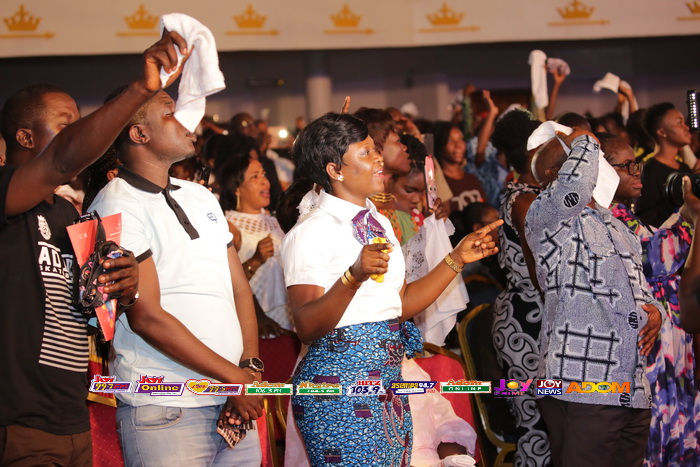 It is amazing where God is taking Africa with worship and to think that we can think of ourselves poor yet we are so rich in Christ Jesus.
Our wonderful God has been awesome to Ghana, therefore, an event that affords gospel music lovers a kick at the cat, deserves some commendation from patrons, Sam declared.
READ THESE: 
PHOTOS+VIDEO: Eben woos the crowd with some great Ghanaian gospel
VIDEO+PHOTOS: Diana Hamilton wows patrons at Adom Praiz
VIDEO+PHOTOS: 'Minister' Kuami Eugene storms Adom Praiz
In the auditorium itself, the front row seats are fully packed. Patrons are in the mood already and easily flow with artistes whenever they mount the stage. White handkerchiefs were a common feature. They lift them up, wave and dance their hearts in appreciation of the God's love, favour and peace over their lives.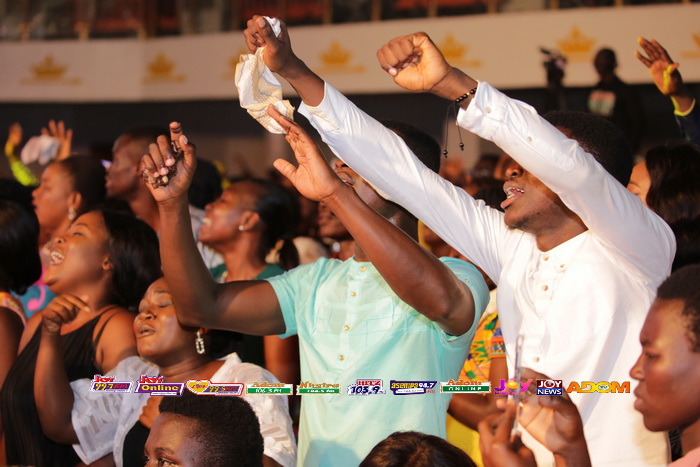 This is how the 2018 edition of award-winning Adom Praize, the ninth in succession since its inception in 2009, got off on Friday, August 31, the last day of the eighth month which also heralds the beginning of September, the month of delivery.
It is three months until the year ends. A difficult year it has been for some, especially those in the financial sector. A good number of such people in the sector may have suffered the pain of losing jobs but the gift of life was enough to thank the Lord for.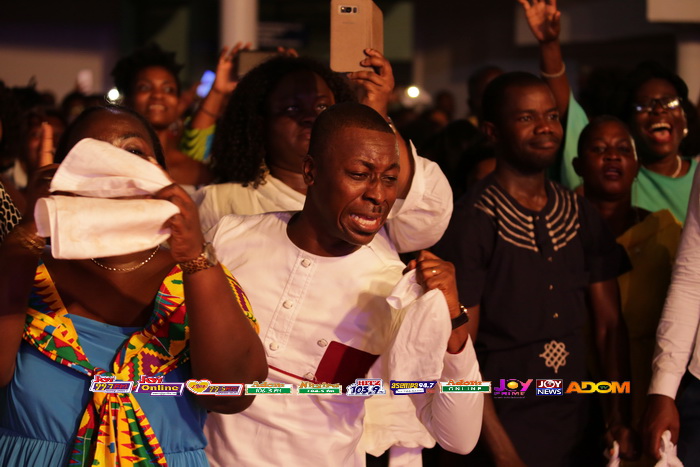 Adom Praize 2018 was headlined by one of Ghana's foremost worship leaders, Elder Emmanuel Akwasi Mireku, whose musical career has travelled over four decades. The anointed singer and preacher of the Gospel has always made an impact on the stage whenever he ministers.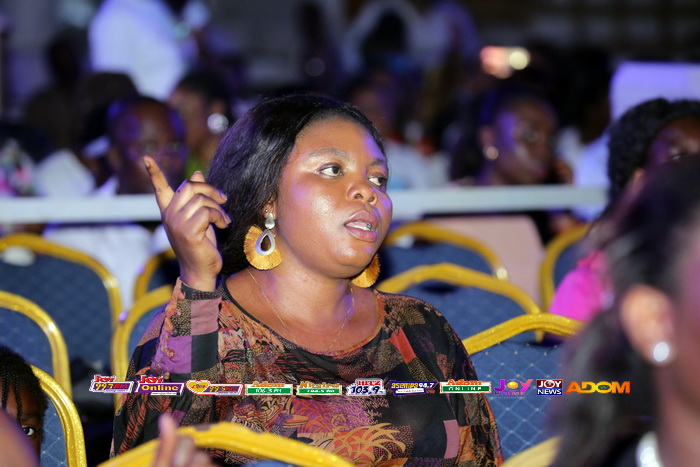 To support him, were a host others including Diana Hamilton, Willie and Mike, Kweku Gyasi as well as popular Nigeria's praise and worship leader, Emmanuel Benjamin, known popularly in Showbiz as 'EBEN'.