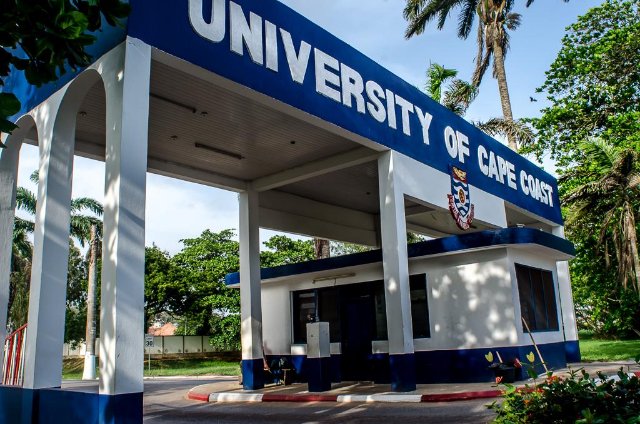 Fifty-nine inmates of the Nsawam Medium Security Prisons are pursuing various diploma programmes through the University of Cape Coast's (UCC) Distance Learning Programme.
The 59 inmates were part of students matriculated on Saturday, January 18, 2020, to begin their tertiary education at UCC.

Admitting the matriculants into the UCC community, Professor Joseph Ghartey Ampiah, the Vice-Chancellor of UCC, congratulated the students after they recited their vows.
ALSO READ:
Speaking at the matriculation ceremony, Director General of the Prisons Service, Patrick Darko Missah, expressed appreciation to Plan Volta Foundation and UCC for their collaborative efforts in making the project a success.
This project dubbed 'Inmates Tertiary Education Programme' which began in 2019 follows a Memorandum of Understanding between the Ghana Prisons Service and Plan Volta Foundation.
The project seeks to allow long-term serving inmates to enrol onto the UCC's Distanc Learning Programme of higher education.