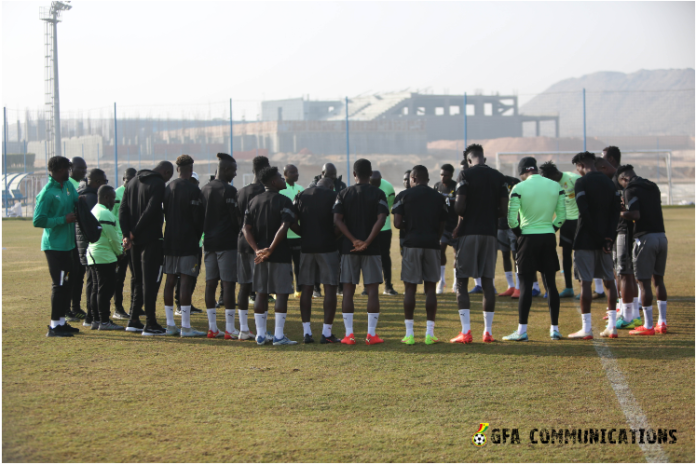 The Black Galaxies will switch their team camp base from Algiers to Constantine on Thursday, January 12, where they will play their Group C matches in the 2022 TotalEnergies African Nations Championship.
Ghana's delegation to the tournament arrived in Algiers on January 4, 2023, after completing the first phase of their pre-tournament training tour in Cairo, Egypt.
As part of their preparations for the competition, the team played two friendlies in Cairo and two in Algiers.
Ghana beat Egypt's U20 team 2-0 in a friendly match played at the Cairo International stadium on December 27.
Subsequently, the Black Galaxies came back from a goal down to beat Egyptian giants Al Ahly 3-1 on January 2 before the team departed for Algeria on January 3.
Ghana's SCC home-based national team drew goalless with their Algerian counterparts in a friendly match which was also to officially open the newly constructed Nelson Mandela Stadium in Algiers on January 7.
The last pre-friendly against Mozambique ended abruptly after the Mozambican coach asked his players to leave the field of play following a penalty decision by the referee.
The team will depart Algiers on Thursday morning and will continue preparations for Sunday's opening group match against Madagascar.
Ghana is in the CHAN tournament for the first time since 2014 when they lost on penalties to Libya in the final match of the 2014 edition of the competition.