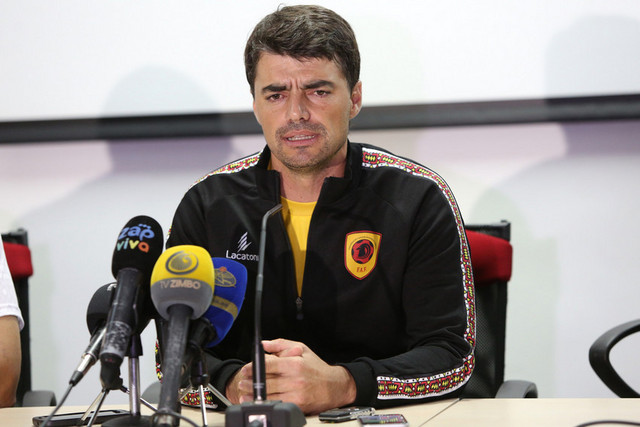 Angola coach, Pedro Goncalves, says his side has what it takes to beat Ghana in the 2023 Africa Cup of Nations (AFCON) qualifiers.
Angola will face the Black Stars in back to back games this month with the first leg scheduled to be played at the Baba Yara Stadium on March 23.
The return game will be played four days later in Luadan.
According to Goncalves, it is still possible to achieve positive results against Ghana despite the pedigree of the four-time African champions.
READ ALSO
"They are one of the best teams. I watched their performance and they are strong, they improved so much at the World Cup. They have a lot of very good players, they have more players abroad," told Ghanasportspage.
"We are going to face a powerful team in Africa but in our mind, we want to grow, play and challenge ourselves with the big teams.
"This is our mind as we face the Black Stars. Watch out for us, believe that we will face one-on-one and beat the Black Stars," he added.
Ghana currently sit top of Group E with four points with Angola following closely with the same number of points but fewer goals.