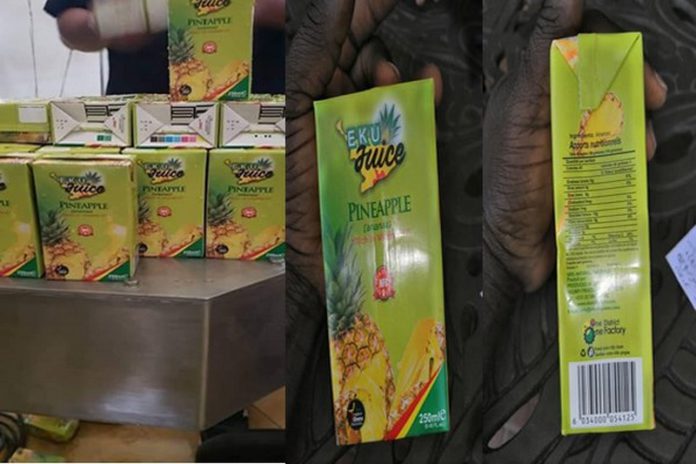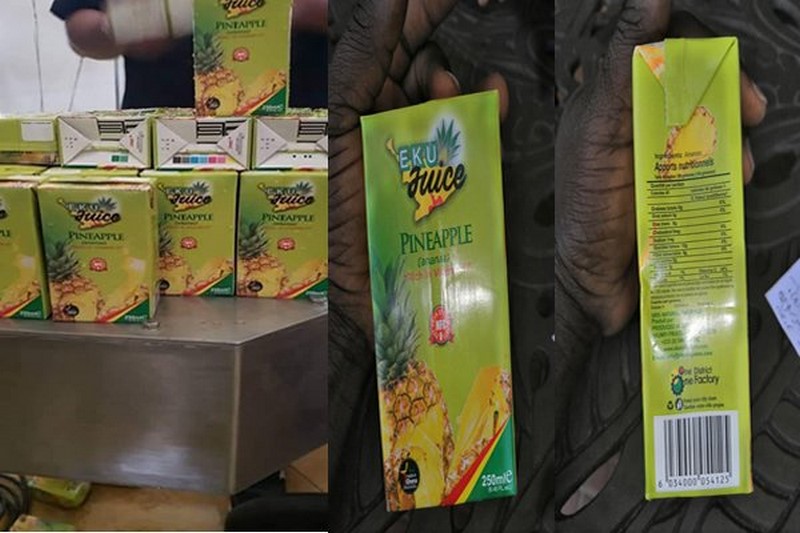 Pineapple Juice from the Ekumfi Juice Factory under One District One factory is now on sale.
The nicely packaged pineapple 'Eku Juice' can be compared to those imported into the country. This juice is not from concentrates as the others are.
The Food and Agric Minister, Dr. Afriyie Akoto, made the announcement in a Facebook post on Saturday, November 16.
The $8 million project which officially commenced in March 2018 now has 400 workers including out-growers.
Think tank, Alliance for Development and Industrialisation (ADI), in October 2019 said its checks revealed that the Ekumfi Juice Factory would create 5,000 direct out-grower jobs within the community and its environs.
In a press statement issued in Accra, Convener of the group, Godwin Arthur, said the factory can process about 300,000,000 packs of juice annually for the local and export markets and would generate close to GH¢530 million in revenue.
The facility is be the biggest pineapple juice processing factory in West Africa, with the capacity to process ten tonnes of fruits per hour. it is also the first factory to be constructed under the government's 'One District One Factory' project.
The factory is sited on a 50-acre land and has 100-metres length and 50-metres width of factory floor space large enough for additional production works.
Some excited residents are already dreaming of many jobs that will be created in the area and have been sharing their views about Eku Juice.
The 1D1F
The 'One district, one factory' is a Government of Ghana policy which is aimed at creating jobs for Ghanaians through the setting up of factories and industries which will, in turn, move the country towards greater industrialisation.
The policy was first introduced to Ghanaians in 2016 as part of the manifesto of the New Patriotic Party of Ghana.
The programme received a boost on January 13, 2018, with the commissioning of Twyford Ceramics factory by President Nana Akufo-Addo at Shama District in the Western region.
The ceramics factory which is into the production and distribution of tiles is estimated at the cost of $77.26 million and will operate at a designed production capacity of 14.4 million square meters per year with annual sales projected to be $82.8 million.
The Daily Graphic reported in May 2019, that some 181 factories have been enrolled under the government's programme since its launch in 2017.