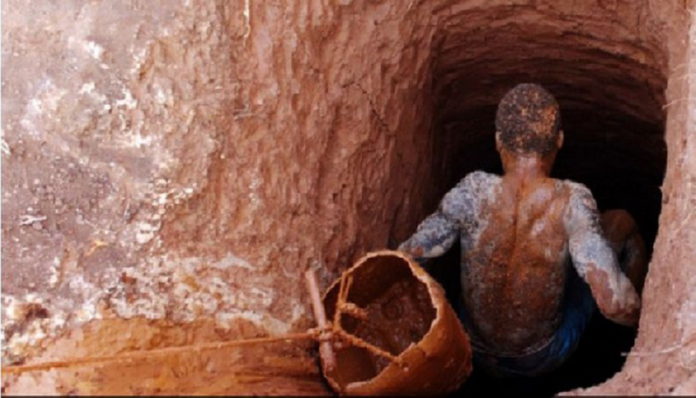 A young has reportedly died at Denkyira of the Kwahu West District after a galamsey pit collapsed on him.
The young man, who was said to be in his late 20s, was collecting sand around the pit.
Rainbow Radio reports that the young man is a worker at the galamsey site.
He said the young man is yet to be identified.
The incident occurred on Monday, January 30, 2023.
It has emerged that the deceased is from Odumase but came to the area to work at the galamsey site.
ALSO READ:
Colleague of Assistant Headmaster who drowned in galamsey pit speaks
Galamsey pit collapses on illegal miners, one retrieved dead
The incident has been reported to the police, and the body has been taken to the mortuary for further investigation.