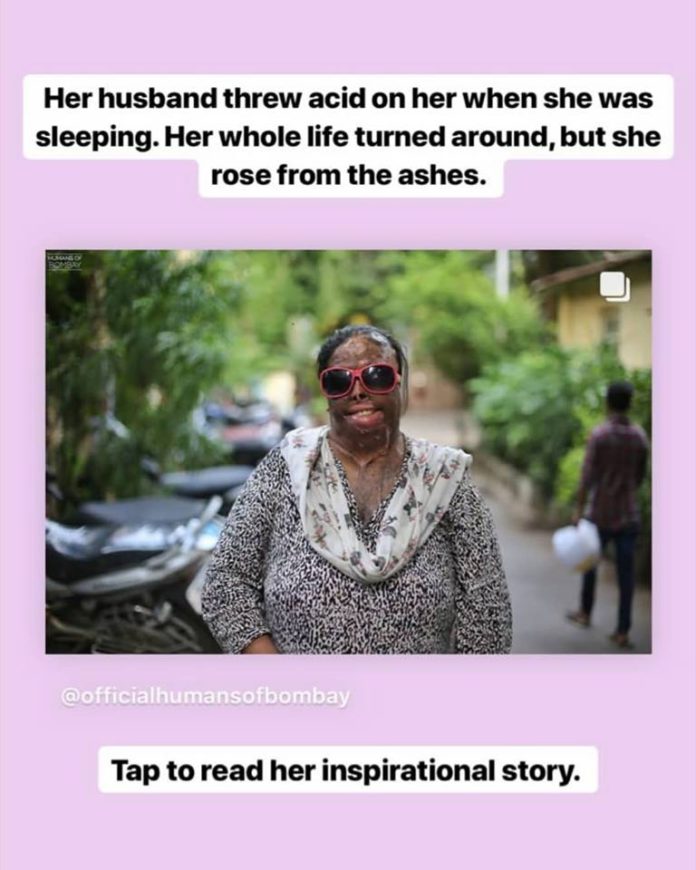 A woman, identified as Zakira, narrating her ordeal in marriage has disclosed how she was bathed with acid by her husband while she was asleep.
"I got married when I was 17 years old to someone who was 24. My husband and I didn't get along from day one so I knew I had to take care of myself," she said.
In a Facebook post by Acid Survivors Saahas Foundation on her ordeal, the Foundation said her family turned their backs on her because Zakira was expected to endure the marriage as an example to her younger siblings.
"One night, he told me, 'you have so much attitude because you earn money, one day I'll make sure you're in a state where you're ashamed to step out'. I went to my mother's house and asked her to save me, but she told me not to react and go back home.
ALSO: Martin Amidu reacts to Charles Bissue's exoneration (Audio)
"So with nowhere to go — I went back to him. That night, while I was sleeping, he threw acid on my face. I woke up feeling like I was on fire, my skin was melting and I was half dead. The neighbours heard my painful screams, so they came and rushed me to the hospital, but the damage was done," she narrated.
After spending four months in the hospital, nobody family came to help because they didn't want anyone who looked like her around them.
ALSO: Charles Bissue cleared by CID in Anas exposé
Below is the Facebook post:
Source: Adomonline.com | Gertrude Otchere