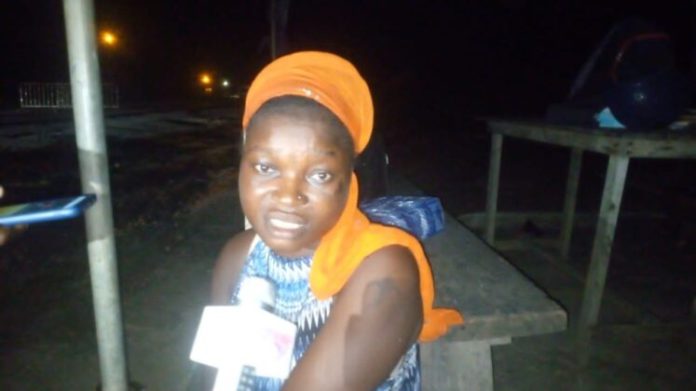 A 35-year-old woman has been arrested for alleged human trafficking at Biriwa in the Mfantseman Municipality of the Central Region.
Information gathered indicates that the suspect, a sex worker who lives in Accra, went to Bankyea in the Secondi Takoradi Metropolis in the Western Region for the child.
The victim, who is 15 years and a Junior High School pupil, in an interview with Kasapa News, said she was home when the suspect came and told her that she had bought materials for her so she should follow her to the seamstress for measurement.
The victim later asked some of the passengers in a Toyota Hiace with registration number GE-3474-21 where she was and was told she was at Mankessim.
The passengers then handed the suspect together with the victim to the police who were on duty at the Police Checkpoint at Biriwa after the girl kept on crying uncontrollably that she wanted to go back home.
The incident happened Wednesday, March 29, 2023, around 8:30 PM.
Meanwhile, when the aunty of the victim, Barbara at Secondi Takoradi was called on phone, she said, she did not know the victim's whereabouts and is looking for her.
ALSO READ:
Two arrested for human trafficking in Ashanti Region
Court remands Nigerian over alleged human trafficking
The Aunty said she knows the suspect to be a prostitute who has lived in Nigeria for many years and now into prostitution in Accra.
She suspects the suspect was sending her niece to Accra for prostitution.
The suspect has been put in police custody to assist investigation.