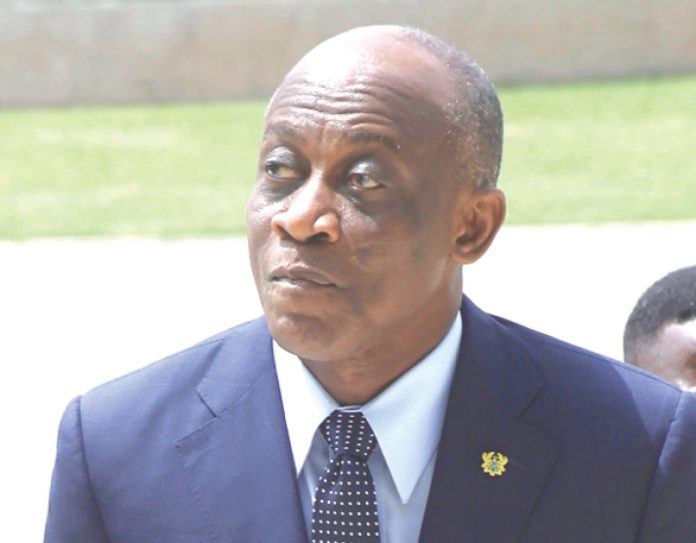 Amongst the many senior high schools in Ghana, the Presbyterian Boys Senior High School, Legon, is regarded as one of the most prestigious second-cycled institutions in the country.
The school's clout is due to its perennial exploits in the National Science and Maths Quiz (NSMQ), in addition to its performance in the West African Secondary School Certificate Examination (WASSCE).
In addition to its academic credentials, it is also noted for the caliber of well-accomplished men who have passed through its walls over the years.
Consequently, since its inception in 1938, many individuals have had the desire to be enrolled, even though some eventually get disappointed.
One of the latest individuals to reveal his disappointment about not being enrolled is the former Finance Minister in the erstwhile NDC regime, Seth Terkper.
Speaking in a yet-to-air interview on JoyNews' PM Express Personality Profile, the finance expert disclosed that his hopes of being admitted to the school were dashed after the family's cocoa farm was razed by fire.
Narrating the incident to host, Aisha Ibrahim, the former NDC appointee said though he was a Presbyterian, his dreams of attending a presbyterian school could not see the light of day.
"My grandparents and parents were cocoa farmers. In form 2, which is one of the biggest disappointments for me, I passed Presec but I couldn't go.
"So [I was] a Presbyterian boy who passed Presec and couldn't go; because that was the year the cocoa farms got burnt".
Meanwhile, the full interview will air on the JoyNews channel on Friday, February 3 at 9 pm, with a repeat on Sunday, February 5 at 9 am.
Emmanuel Seth Terkper is a professional accountant and politician, who served as Ghana's minister for finance and economic planning under the erstwhile, Mahama administration between 2013 and 2017.
He was born in Somanya in the Eastern Region of Ghana, where he had his elementary school education in the Presby cluster of schools.
Thereafter, he obtained his first degree in B.Com from the University of Cape Coast in Ghana.
He then became a Chartered Accountant, grabbing an MPA degree from the Kennedy School, Harvard University.