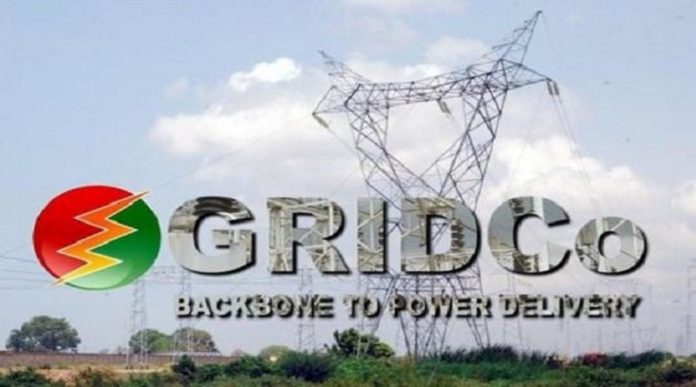 Ghana Grid Company Limited (GRIDCo) has today, Monday, December 30, disconnected power supply to the Volta Aluminum Company Limited (VALCO) for failure to pay some US$ 30 million owed the power transmitter.
READ THIS: Customer confirms he has been paid by Menzgold [Listen]
The decision by GRIDCo to cut power supply to VALCO comes on the back of several attempts to get the Aluminum smelting company to redeem its debt obligations.
READ ALSO: Slap any appointee who demands your certificate when seeking jobs in next JM govt – Akamba tells NDC members
GRIDCo claims that debts owed it by VALCO have hindered the firm's network expansion efforts.
Read details of press release below:
PRESS RELEASE
Ghana Grid Company Limited
P. O. Box CS 7979, Tema
www.gridcogh.com
GRIDCo Disconnects Power Supply to VALCO
Tema, 11:11GMT, 30 December, 2019 – The Ghana Grid Company Limited (GRIDCo) has
today disconnected power supply to the Volta Aluminum Company Limited (VALCO), following failure of the company to settle over US$30million outstanding debt to the power transmitter.
The decision was made by the Management of GRIDCo after several attempts to get VALCO to honour its payment obligations failed. The decision to disconnect VALCO is part of ongoing debt collection measures to mobilize the needed funds to support its operations.
GRIDCo's operations have been significantly impaired due to huge unpaid debts owed by its
bulk customers, currently amounting to over GH¢1.2billion. At its recent Annual General
Meeting (AGM) in November 2019, the company announced that its network expansion efforts have been hampered due to the current financial situation.
Jonathan Amoako-Baah, Chief Executive of GRIDCo said:
"We play a critical role in Ghana's power sector and we need every resource available to
us to continue delivering on our mandate to our key stakeholders and clients. VALCO's
debts continue to mount and will create major problems for our operations if nothing is
done about it. We have been engaging the management of VALCO since the first half of
this year to agree on a payment plan but nothing has come out of it. We have been left
with no option as our continued state of affairs is unsustainable. We take the opportunity
to entreat other customers indebted to GRIDCo to take steps to settle their debts."
—ENDS–
For further information, contact:
Ebenezer Amankwah
Corporate Communications Manager, GRIDCo
+233202009606
Ghana Grid Company Limited
P. O. Box CS 7979, Tema
www.gridcogh.com
PRESS RELEASE

About Ghana Grid Company Ltd
GRIDCo is a leading power transmission company in West Africa. It operates the Ghana
Wholesale Electricity Market and provides electricity transmission services in Ghana and West Africa. Since its inception, GRIDCo has continuously ensured reliable supply of affordable electricity to households by continuously upgrading and extending the grid and the introduction of modern systems in compliance with IEC 61850. As a result, access to electricity in Ghana has increased from 66.7% (2009) to 82.5% (2016). The increase in electricity access has resulted in increased income, improved trade balance and the provision of local solutions. It has
also contributed to industrial development and new job opportunities in the sub-region.
In West Africa, GRIDCo has established inter and intra connections with countries to the North, East and West of its boundaries, as part of the West African Power Pool System and has positioned Ghana as a Net-Exporter within the Sub-region.