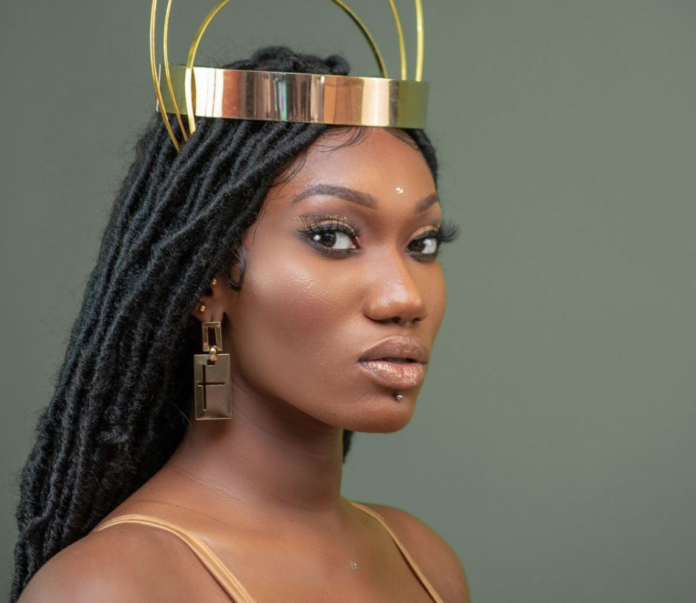 Self-acclaimed Queen of Ghana music, Wendy Shay, is appreciative of her fans who went the extreme to watch her perform at the just ended Shay Concert.
Like the era of Jesus Christ, Wendy Shay, found her own Zacchaeuses in the form of about five fans who climbed on tree tops just to catch a glimpse of their favourite artiste.
Reviewing the footages exactly a week after the concert rocked the forecourt of the West Hills Malls, Wendy spotted the group out of the thousands who attended the show.
The shirtless fans were clinging out to some weak branches of a tall tree situated in the hearts of the venue, while waving their shirts, as though to command attention to them.
Without fearing for the worst, the special fans were hyper and jamming to the performance, even more than the multitude.
In reaction, Wendy Shay stated in an Instagram post that she has taken notice of their actions and would want to meet them.
She has launched a search to unveil the identities of the fans and bless them accordingly.
Watch video below: