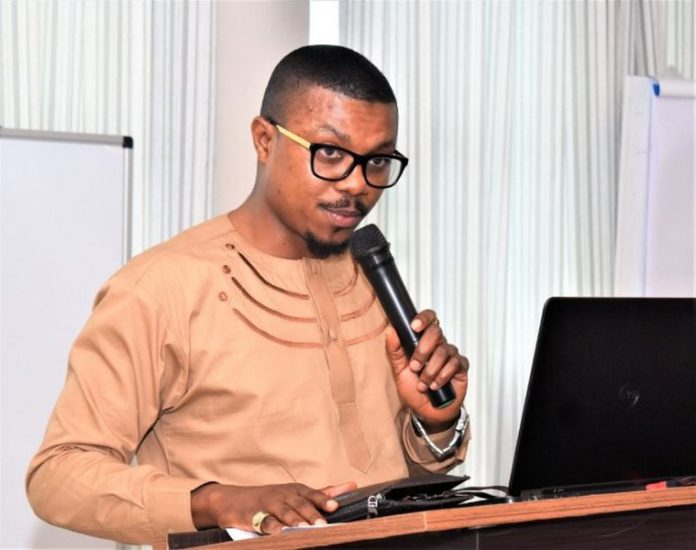 The National Council for Curriculum Assessment (NaCCA), the body that develops the country's educational curriculum, says it has no knowledge of, neither has it sanctioned any document on Comprehensive Sexuality Education (CSE).
Executive Secretary of the Council, Dr Prince Armah, insists the new curriculum, which is currently being executed in schools across the country from kindergarten to junior high school level, has no content relating to CSE.
He said over 152,000 teachers have so far been trained on the new curriculum and if there was any content on CSE, with LGBT tendencies, these teachers would have raised the red flags long ago.
ALSO: GES applauded for 'tactical retreat' over 'Comprehensive Sexuality Education'
"Government has not endorsed any curriculum material which is alien to our cultural societal and cultural norms and values; it does not endorse any material that tends to promote behavioural tendencies associated with gayism and lesbianism," he said in an interview.
He said if sooner or later NaCCA is confronted with any guidelines about a new curriculum on CSE it will adopt regulations that are in the best interest of the country and does not offend societal norms and values.
On the Board of NaCCA, he said, are representatives from the Christian and Pentecostal Council, the Chief Imam's office and other stakeholders who will not trade the values, and culture of the Ghanaians on the altar global political expediency.
Dr Armah's response comes at a time when the country is divided over guidelines of a new Comprehensive Sexual Education module set to be introduced in schools across the country.
ALSO: Director of Political Affairs at Vice-President's office sacked
There are two controversial guidelines on CSE all of which have gained prominence for all the wrong reasons.
The first is the document titled "Guidelines for Comprehensive Sexuality Education in Ghana" with the coat of arms embossed on the back of the document adorned with the national colours- red, gold and green.
The document has what it called age-appropriate information on sexual reproductive health for kids between ages four to 24.
There is also a separate document with graphic details of sexual organs drawn in them. That document titled "Know it, Own it, Live It…Comprehensive Sexuality Education Manual" is being championed by the Planned Parenthood Association of Ghana and other international organisations.
That document also provides details of what a child will be taught in school, this time with very detailed and graphic symbols about the male and female private parts.
The documents have triggered an intense public controversy, with many lambasting government and accusing it of smuggling concepts that alien to Ghanaian children.
Social media has been agog with #droptheCSE campaign flying around with others supporting at least the first document with the Ghana Coat of Arms on it.
Dr Prince Armah in a response said the arguments, debate and controversy are needless.
According to him, neither the PPAG manual nor the Green document has received any approval by NaCCA.
ALSO: Audio: Afrikania Mission blasts Catholic Bishops over controversial CSE
For any textbook, curriculum to be taught in Ghanaian schools, NaCCA must have given authority and approval before it can be executed.
"You deliberately go pick adult materials and throw them around as part of the KG-Primary curriculum….when you can just go online (www.nacca.gov.gh) pick the new curriculum to find out if they contain any such information; or you can even ask any of the 152,0000 teachers trained across the country whether they received any such training or materials to teach the kids. The teachers resource packs designed for teachers to teach the new curriculum, pending approval of textbooks do not contain CSE," he stated.
He assured parents that NaCCA will not approve anything that will be injurious to kids and which will offend the cultural values of the country.
Source: Myjoyonline.com