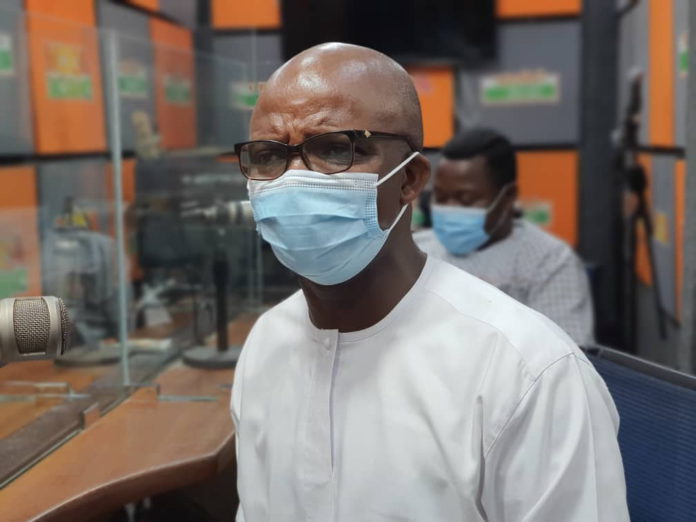 Member of Parliament for Nhyiaeso Constituency and Deputy Minister-nominee for Trade and Industry, Stephen Amoah, is proposing the setting up of a fund to support the family of Christian Atsu.
Former Ghana international, Christian Atsu, was found dead from the rubble of the devastating Turkey earthquake that occurred on February 6, 2023, and has claimed over 45,000 lives.
A brief ceremony was held at the Kotoka International Airport on Sunday evening to receive the mortal remains of the 2015 AFCON best player by the family, the Ghana Football Association (GFA), and the Government of Ghana.
The 31-year-old's death has plunged Ghana and the football world into a state of mourning with many yet to recover from the shock of his demise.
MP for Nhyiaeso, Stephen Amoah, phoned in to LUV FM's Saturday Sports Show to express his condolences to the family of Christian Atsu, the GFA and the entire sports fraternity.
He proposed a fund be set up for his family and a monument built to honour Atsu to preserve his legacy in Ghana football.
"What I am begging all of us to do is to set up a fund for his family, I mean his kids because everybody is saying he is a good person.
"And I think this is the first time we are experiencing this as a country that out of this unfortunate situation, we have lost a great person like Atsu.
"So I am just proposing that let's all push for something for his family.
"There should be a monument done for this guy [Atsu] close to any of our stadia and I'm sure it will motivate other people but I am very sad."
The Ghana Premier League and the major European leagues, including the EPL, observed a minute of silence over the weekend to pay tribute to the departed Christian Atsu.