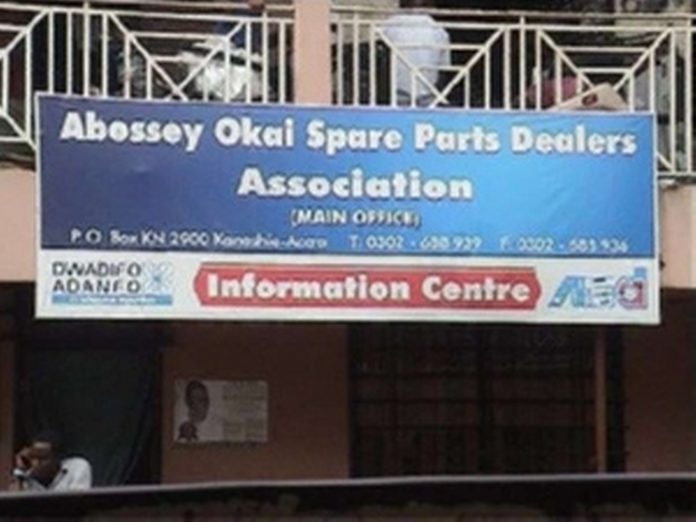 The Abossey Okai Spare Parts Dealers Association, has refuted claims that it financially supported the New Patriotic Party (NPP) during the 2016 general elections. 
According to the Association, it has never made any monetary contributions to the governing party's campaign.
Director of Communications for the Association, Tayi Addo disclosed this in an interview on Accra FM.
He clarified that, the Association, as a collective body does not provide financial support to political partes, emphasising that its primary focus is the welfare of its members.
Regarding the 2016 general elections, Mr Addo explained that, a separate group called 'Abossey Okai NPP campaign for Akufo-Addo' led by Siaw Ampadu contributed to the NPP campaign. 
The Association, he noted, is apolitical and aims to ensure the development of the spare parts dealership sector in the country.
Mr Addo called on well-meaning Ghanaians to dissociate the Association's activities from politics and recognise its commitment to its core mandate.
ALSO READ: