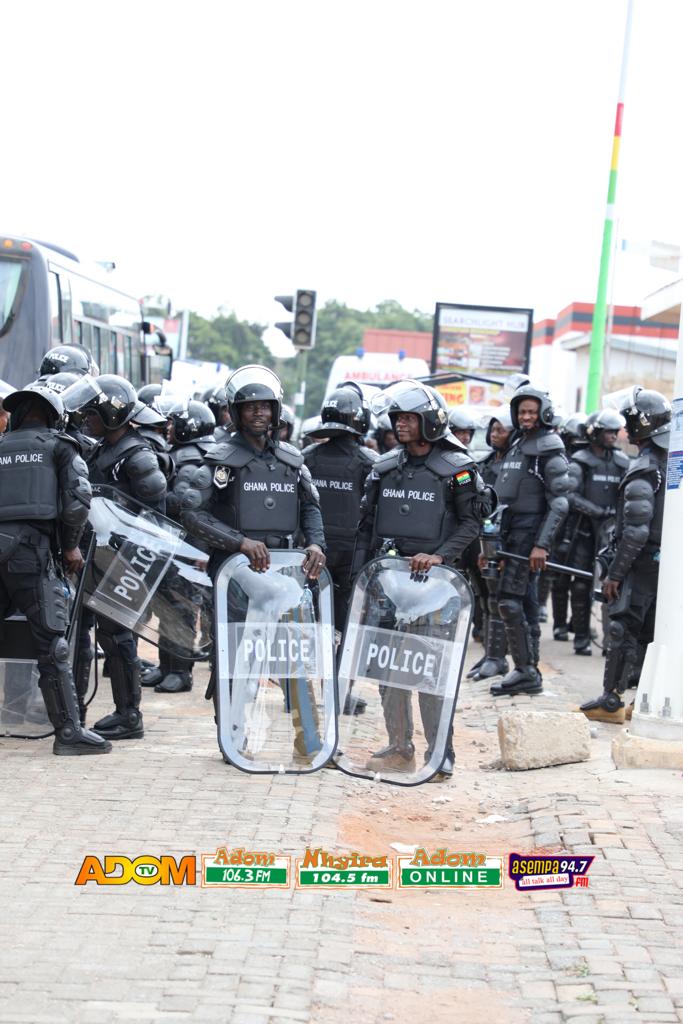 The Ghana Police Service has denied claims that it engaged the services of a notorious land guard to reclaim and protect its property.
In a release issued on Monday, July 17 the service noted that "this claim is false, baseless and unfounded, and should be treated with the contempt it deserves."
According to them, the "Police Service has not on any occasion engaged the services of land guards to reclaim or protect its lands."
It noted that on the contrary, the Service has in recent times intensified its anti-land guard operations in communities affected by the activities of these land guards.
They added that the renewed effort will not stop until perpetrators of such illegal activities are brought to justice.
"We wish to assure the public that the Police Service working in partnership with other security agencies, remain committed to upholding the rule of law and ensuring public safety and security at all times; and we will continue to count on the support of the good people of Ghana in this regard," a portion of the statement pointed out.
Below is the full statement