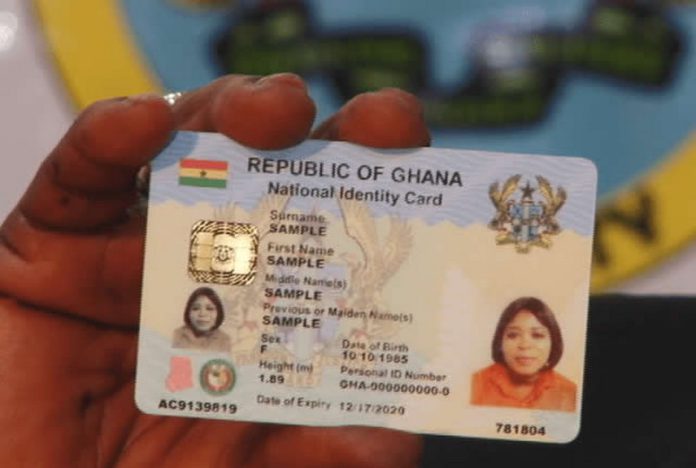 The Executive Director of the National Identification Authority (NIA), Professor Kenneth Attafuah, has allayed the fears of many who think they can print Ghana cards for use as sole identification for registration in the 2024 general election.
According to him, his outfit can print two million Ghana cards within six months with the needed financial backing.
Prof Attafuah was reacting to the Electoral Commission's (EC) proposed Constitutional instrument which it intends to make the Ghana card the sole identification document for voter registration.
The Minority in Parliament which is kicking against it doubts on the capacity of the NIA to issue Ghana cards to all applicants who have registered for the cards.
But on Asempa FM's Ekosii Sen programme Wednesday, the NIA boss assured that without pressure on the necks of NIA staff, his team can print two million cards within six months to applicants.
"We can do two million cards easily in six months just operating normally. Last year, when we were not doing any mass registration, when we were not doing anything special, just operating normally, we registered over 1.5 million. So if we put our minds to it, knowing what's at stake, knowing some of the concerns of Ghanaians, and wanting to serve, this is something we can easily design a model to address".
He added, "within six months we can meet the expectations of Ghanaians, six months without pressure or massive mobilisation, we are doing our work at our own pace, we can deliver the 2 million cards".
Professor Attafuah further stressed that his outfit has the capacity to print "500,000 cards in 11 days since the printers are there, and the staff are available".