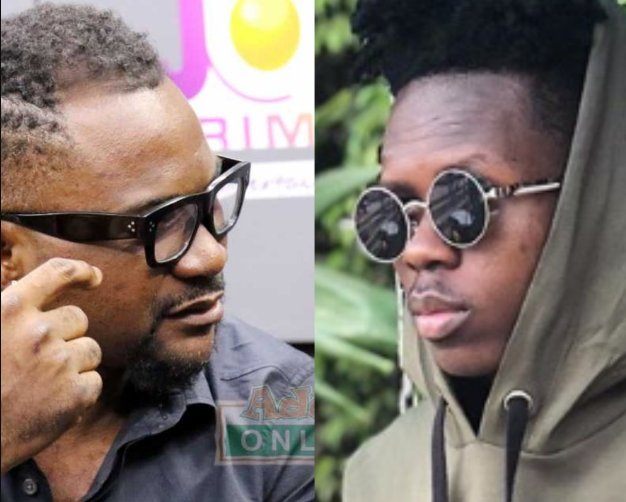 Talk about rapper Strongman and the name Sarkodie would eventually come to mind.
Sarkodie signed the rapper in 2017 after he appeared in the limelight as one of the most fluent rappers who flow in the Akan language.
His rap prowess and dexterity couldn't be undermined as Sarkodie even lauded him as the rapper who only comes second to him.
SEE THIS: BGT 2019: All you need to know about comedian Kojo Anim
Last weekend, news broke that he had left the Sarkcess record label and Sarkodie noted he left in good faith, describing him as a gem in the rap industry.
Some people were disappointed since they believed Strongman had to renew the contract to push his career further.
Strongman after leaving the label tweeted, "most good footballers turn to be bad coaches. Don't be deceived," a tweet most Sarknative fans weren't happy about thinking he was subtly jabbing his mentor, Sarkodie.
SEE MORE: Kwaw Kese talks about Strongman's Sarkcess Music label exit
The head of Ghana Association of Songwriters, Mr Emmanuel Barnes, popularly known as Mr Logic, speaking on Daybreak Hitz on Hitz FM, Wednesday, said it was inappropriate for Sarkodie to sign Strongman on his music label in the first place.
According to him, it was Ghanaians who forced Sarkodie to ink his name to a deal.
He told Andy Dosty that, "it was wrong for Sarkodie to sign Strongman. You don't need to sign anyone if society is pushing. Where did Sark go wrong?" he queried.
RELATED: Photo: Shatta Wale jabs Sarkodie after split with Strongman
He added that, "it's a vibe of ungratefulness. Who was Strongman till Sarkodie came into the picture? This is how they take things for granted," Mr Logic said referring to Strongman's exit tweet.
Mr Logic explained that, he has never liked Strongman as an artiste because he is disrespectful, hence it wasn't news to him when he heard Strongman had parted ways with Sarkodie.
ALSO SEE: SarkCess Music and Strongman part ways
"What he said is no news to me. I have never liked strongman. He doesn't respect. I don't expect him to respect me. Strongman is a typical example of a young disrespectful artiste. It's a general opinion people have about him. Most people who go around that guy say that," he said.
Source: Adomonline.com/ Dennis A.