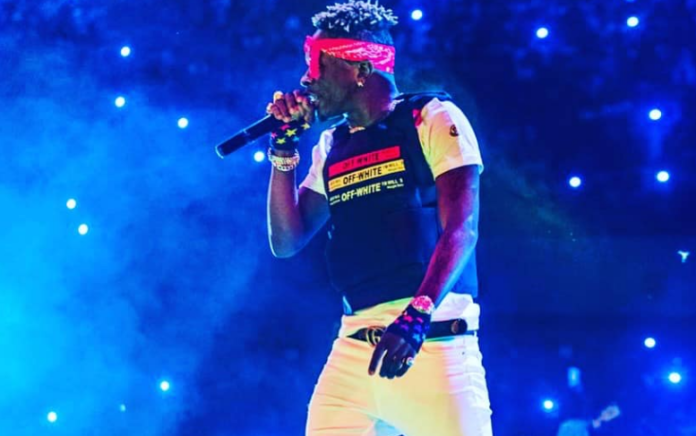 Controversial dancehall artiste, Shatta Wale, has urged his fans not to fight the police whenever they are caught smoking weed.
He noted that any attempt to tussle with the police in such a situation will rather call for unfair treatment.
Speaking to his teeming fans at the 'Loud in Bukom' concert held at the Bukom Square on Saturday, Shatta Wale urged them to emulate his lifestyle by being humble and always show respect.
SEE THIS: Nigerian comedian, Klint da Drunk involved in accident
Speaking in Ga, he advised that if they are smoking weed and the police arrest any of them, they should beg, ask for forgiveness and promise that they will not smoke again.
The 'My Level' hitmaker assured that they will be released by the police if they beg but they will be slapped if they try to wrangle with the police.
Using himself as an example, Shatta Wale said whenever he is smoking weed and the police show up, he admits to them that he is 'fine' [high].
ALSO SEE: MPs, Ministers should stop thinking Ghanaian musicians are 'kuborlor' boys – Shatta Wale
The police, he claims, encourage him to continue smoking the weed without arresting him.
Watch the video below:

Source: myjoyonline.com