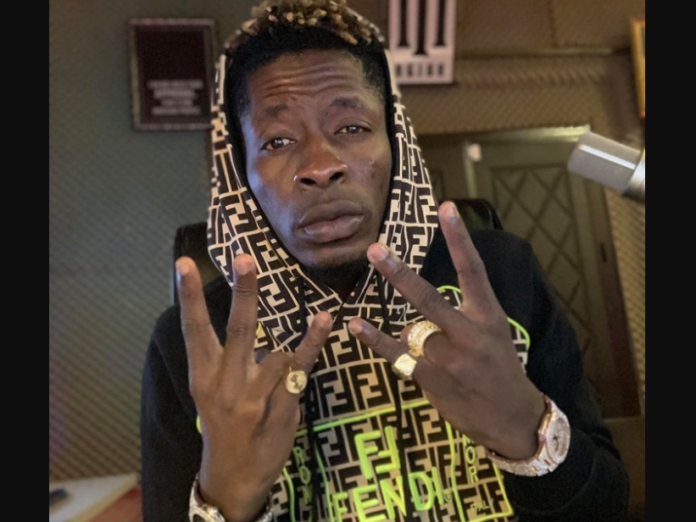 Ghanaian dancehall musician, Shatta Wale, has asked politicians to respect musicians in the country.
According to him, musicians aren't "paupers" who can be used and dumped to satisfy their "meaningless campaigns."
Shatta Wale's comment follows a show at Axim where he had been posted as a headliner for the event he had no idea of.
SEE THIS: King you're misunderstood sometimes but I see a good heart – Tiwa Savage tells Shatta Wale
"I don't have any show at Axim so any flyer you see is fake … sometimes these our MP's and Ministers should stop thinking Ghanaian musicians are 'kuborlor' boys so they can just take advantage of us for their meaningless campaigns.
"If you want me, pay for my services like how the government pays you for your services and let's stop this primitive life !! If you don't have money why do a concert!!?" Shatta queried.
ALSO SEE: Okraku Mantey's message to Hammer for saying Sarkodie must be taught in schools (Video)
See his post below: