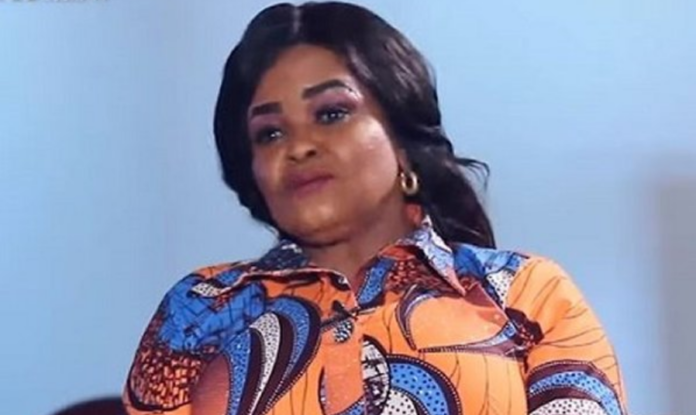 Auntie B, popularly known on the 'Efiewura' television series, has disclosed that she dated late comedian Bob Santo for more than a decade.
The actress, born Harriet Naa Akleh Okantey, revealed that she was romantically involved with John Evans Bosompi for six years even though she was fully aware that he was married to two women.
In a tell it all interview with Deloris Frimpong Manso on the Delay Show, Auntie B dispelled rumours that she was married to the late actor.
SEE THIS: Some big artistes used to kneel down for misbehaving – Hammer
Madam Akleh Okantey revealed that Santo told her he will not be able to marry her but rather promised her he will rather help her travel abroad.
The actress who has been with 'Efiewura' series for the past 18 years said she had two kids – later lost one – before she started dating Santo.
According to her, she dated Santo until he passed away in 2002.
The comedy star died at the West End Clinic in Kumasi at age 67.
Asked how she reacted to his death, the actress said she was distraught and depressed because he took care of her.
ALSO SEE: Jupitar ties knot secretly– see all juicy photos here
Madam Akleh Okantey revealed that she tried dating after Santo passed but that did not work out.
She, however, said she would not mind marrying again if the right man comes her way.
Watch the video below for more:
Source: myjoyonline.com