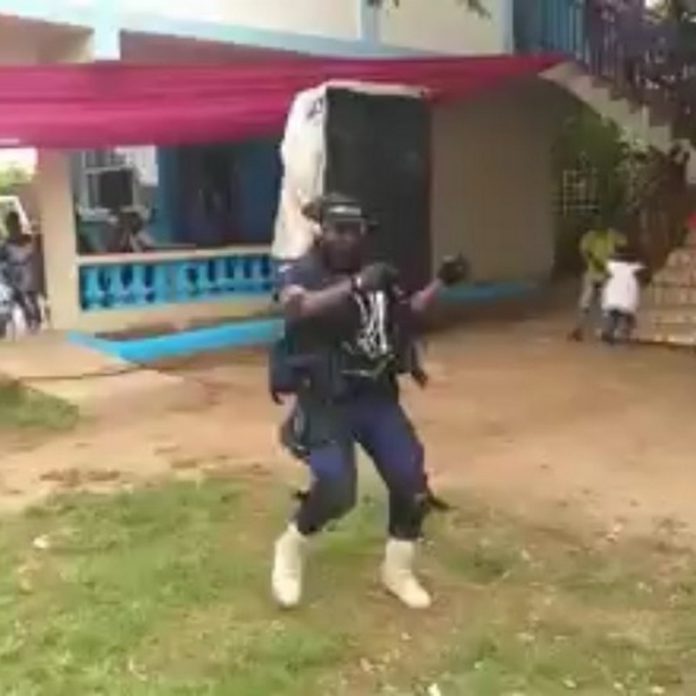 Recent trends show that Ghanaian police officers have been in the media for all the good reasons including their benevolent gestures toward deprived persons, fixing broken traffic lights and entertaining people.
Although this is not their usual expression of kind gesture to a poor, disabled or displaced person, a video has emerged of a police officer dancing his heart out in syncopated moves to 'Freedom', a hit song of Ghanaian dancehall artiste, Shatta Wale.
The policeman owned the dance floor at an event and captivated many with his dance steps. Revered Ghanaian journalist, Nana Aba Anamoah, shared the video of the energetic police officer jamming to Shatta Wale's popular song on Instagram.
Details of the police officer were not captured along with the video but the skit gained traction online.
The policeman jumps along the song with great dance moves, gathers momentum and shows off his dancing prowess. However, Nana Aba's angle to the video had a sarcastic undertone which targeted Chelsea fans.
Source: Yen