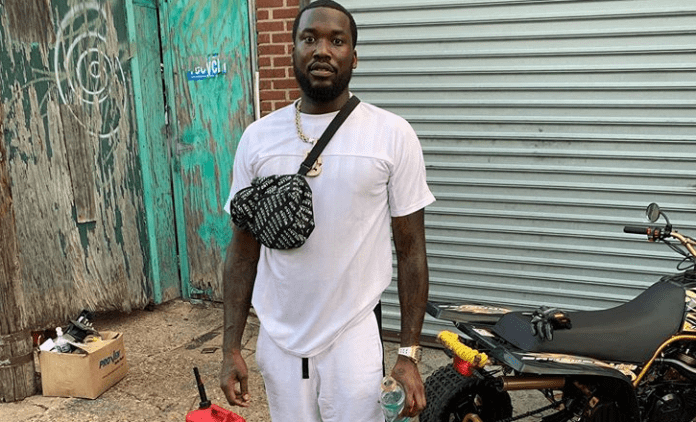 American rapper Meek Mill has disclosed plans of him leaving America to settle in Africa as war looms between United States of America (USA) and Iran.
The rapper, in an Instagram post, was pictured boarding a private jet with the caption: " I'm out .. moving to Africa."
Meek Mill, however, failed to disclose his African country of choice even though some fans suggested Ghana for him as part of the popular 'Year of Return' initiative.
Tension between US and Iran has heightened fears since the killing of General Qasem Soleimani of Iran by an airstrike ordered by President Trump.
READ ALSO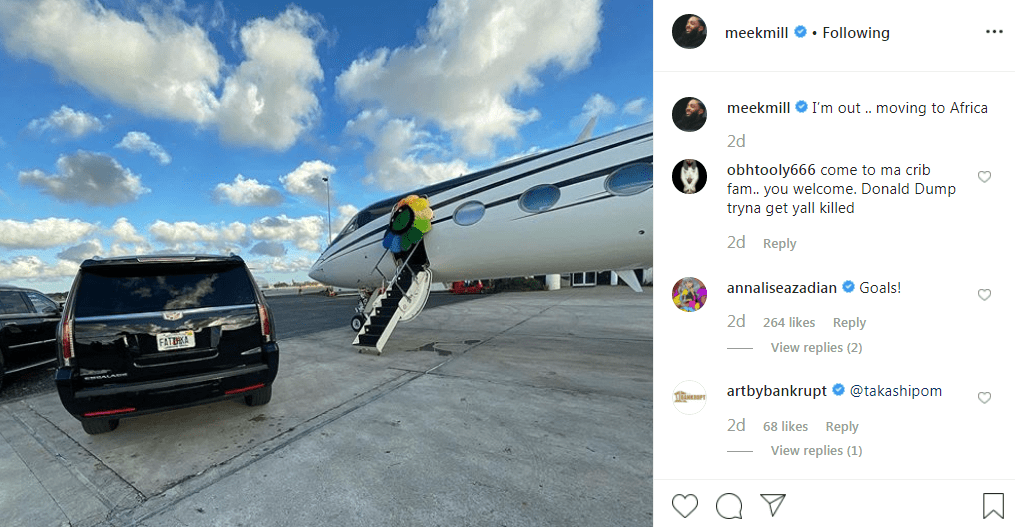 Soleimani, Iran's preeminent military commander, was killed on Friday in a US drone strike on his convoy at Baghdad airport.
The attack took long-running hostilities between Washington and Tehran into uncharted territory and raised the spectre of wider conflict in the Middle East.
Iranian MP Abolfazl Aboutorabi has threatened to attack the heart of American politics.
With Iran threatening to attack the US, Trump has stated that he doesn't need Congressional approval to strike back.
"These Media Posts will serve as notification to the United States Congress that should Iran strike any U.S. person or target, the United States will quickly and fully strike back, and perhaps in a disproportionate manner." " Such legal notice is not required, but is given nevertheless!", he wrote.
But Meek Mill reacting to this said President Trump was wrong to order the attack on Iran.
"Trump sending hits involving us in some shit we ain't got nothing to do with lol I woke up in beef today lol" he tweeted.