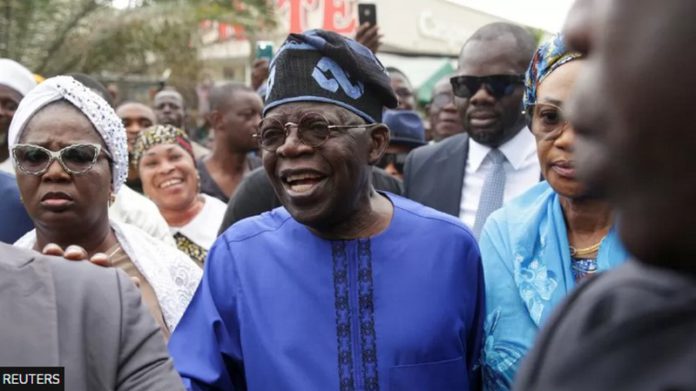 The US has congratulated Nigerian President-elect Bola Tinubu and citizens following the just-concluded general election.
"This competitive election represents a new period for Nigerian politics and democracy," US State Department spokesman Ned Price said in a statement.
The State Department, however, acknowledged the frustration among some Nigerians and parties regarding the way the elections were conducted amid technical problems that have fueled accusations of fraud.
It called on the electoral body to improve on the highlighted issues before the 11 March gubernatorial elections, noting that Nigerians were right to expect them to do better.
The US also urged all parties to avoid "violence or inflammatory rhetoric at this critical time" and seek to resolve any disputes through legal channels.
Mr Tinubu, 70, was declared the winner of the 25 February election with 37% of the vote on Wednesday but opposition parties have disputed the results.
The Labour Party's presidential candidate, Peter Obi, who finished third in the elections, has promised to challenge the results in court.