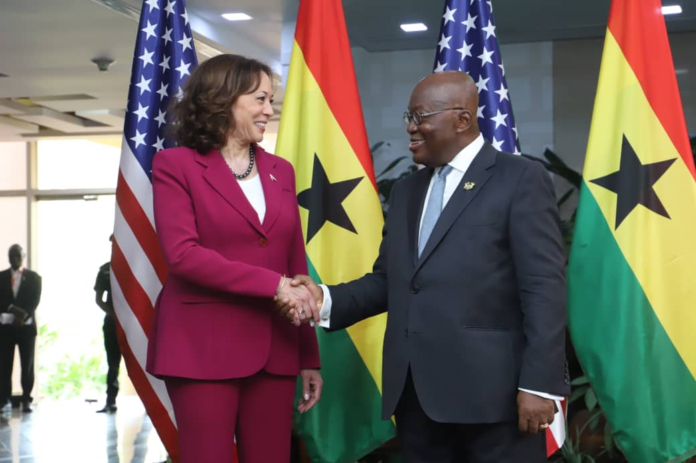 The United States government says it is providing $100 million to five West African countries to help combat possible extreme terrorism.
The countries include Côte d'Ivoire, Ghana, Benin, Guinea, and Togo.
This is in line with the US initiative to help eliminate violence and propel stability in areas vulnerable to conflict.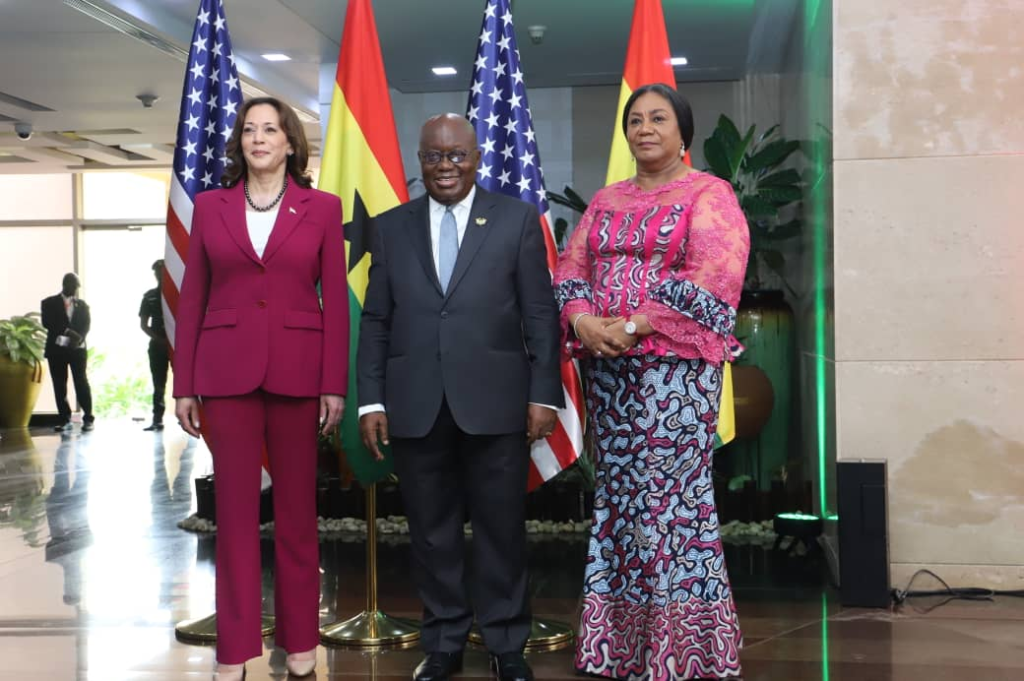 This was announced by US Vice President Kamala Harris during her visit to the Jubilee House in Accra.
She was hosted by President Nana Akufo-Addo where they both held pertinent discussions of mutual interest.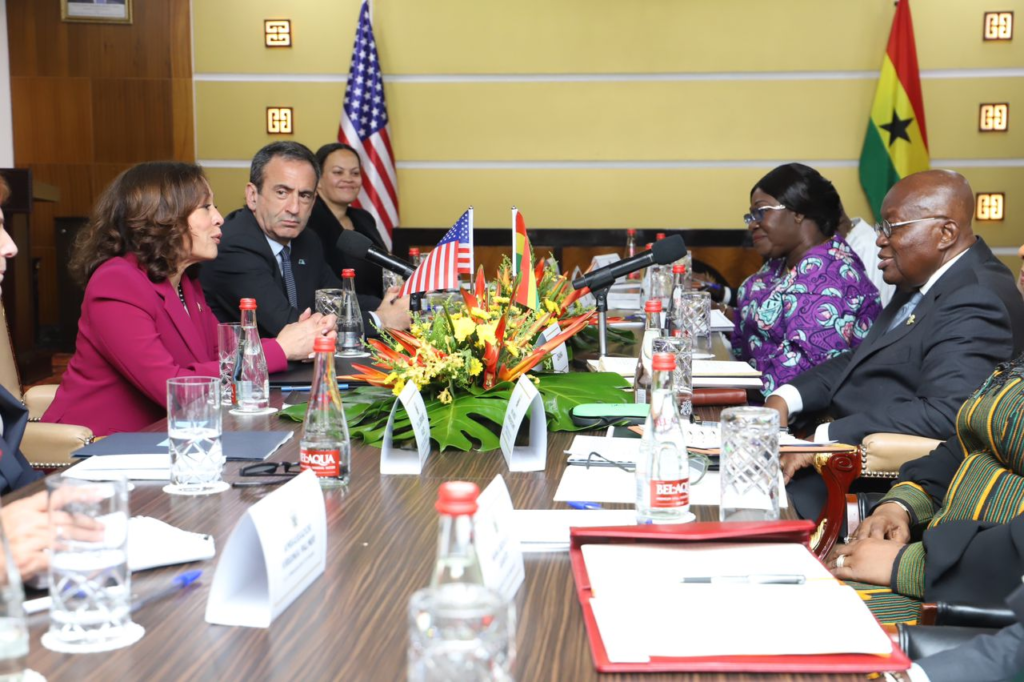 "Today I am pleased to announce $100 million in support of Benin, Ghana, Guinea, Cote d'Ivoire and Togo," she said on Monday.
"Last week President Joe Biden announced a strategic plan for coastal West Africa as part of the United States strategy to prevent conflict and promote stability."
She expressed hope that the funding will help implement the policy outlined by US President Joe Biden in the strategic plan.
Madam Harris is currently embarking on a one-week tour which will see her visit Ghana and two other African countries – Tanzania and Zambia.