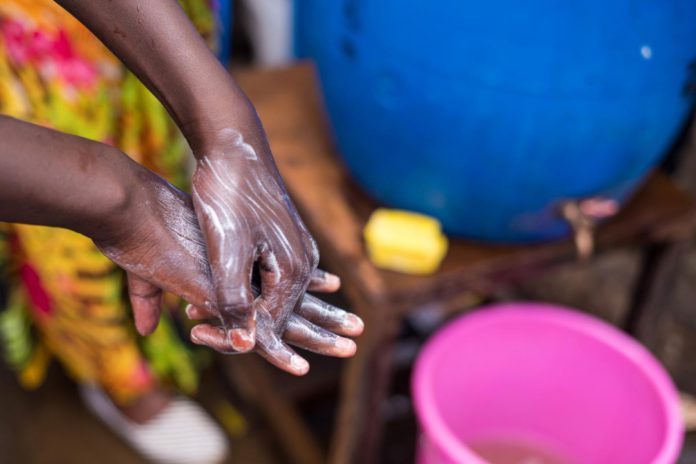 The United Nations Children's Fund (UNICEF) in collaboration with the Ministry of Sanitation and Water Resources have courted the support of the media in championing the course of hand hygiene.
At a workshop organized at the Coconut Grove Hotels under the theme 'Equipping Media Workers with information on the Hand Hygiene for All initiative (HH4A)', the joint outfit sensitized media practitioners on the need to bring their hands on deck to educate the public.
The HH4A Initiative, as part of the sustainable development goal six, is in line with advocacy and dissemination of information geared towards eliciting change and making hand washing a norm by 2030.
Speaking at the training session, Charles Nachinab, a hand-washing practitioner and advocate lectured that hand washing is the surest way of preventing diseases and infection.
He made reference to Ghana's survival rate with respect to COVID 19, which he believes was achieved through the handwashing campaign.
It is for this reason, the UNICEF and Ministry of Sanitation urged the media to provide universal access to reach persons in the most vulnerable and poorest communities who have limited access to sensitization.
Also in attendance was Dr Stephen Ntow, managing consultant of WASHEALTH SOLUTIONS who pleaded for news editors and media owners to prioritize the Hand Hygiene for All Initiative, to improve by 2030.
Currently, about 18 million Ghanaians do not have access to handwashing, hence the need for the media to collaborate with the joint organizations to seek infrastructure.
HH4A initiative
HH4A is an initiative by the World Health Organisation and UNICEF launched in June 2022 as a responsive measure during the onset of the COVID-19 pandemic.
The aim is to provide a three-way solution of tackling the pandemic to rebuild after COVID-19 and a reimagined future where handwashing becomes a norm.
Through the HH4A Initiative Ghana is on a positive course on the global statistics as far as handwashing is in mention.