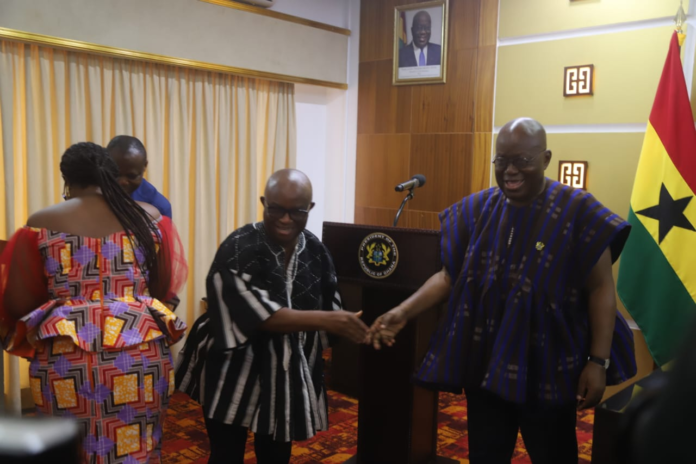 President Nana Akufo-Addo has been laughing hysterically at the Volta Regional Minister, Dr Archibald Letsa's new nickname he discovered.
He is excited Dr Letsa has gotten an additional nickname besides what was given to the two of them by late former President Jerry Rawlings.
Late Rawlings nicknamed President Akufo-Addo and the Volta Regional Minister Dr Archibald Letsa Aki and Pawpaw, but there is a new one.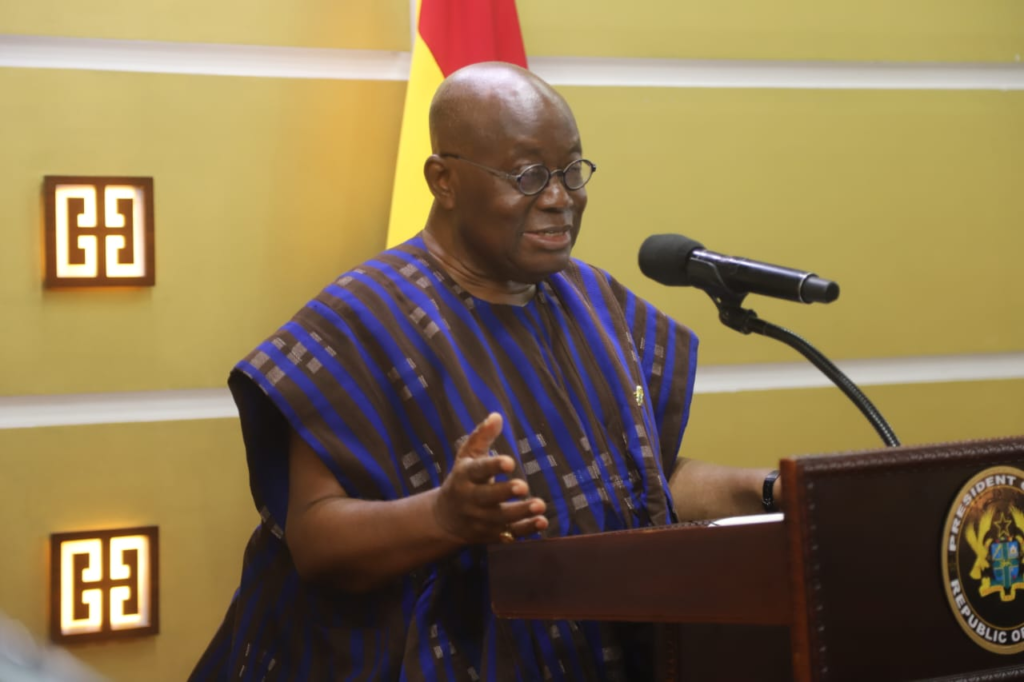 Aki (Chinedu Ikedieze) and Pawpaw (Osita Iheme) are diminutive actors in the Nigerian movie industry (Nollywood). Ex President Rawlings obviously nicknamed President Akufo-Addo and Dr Letsa as such because of their short stature.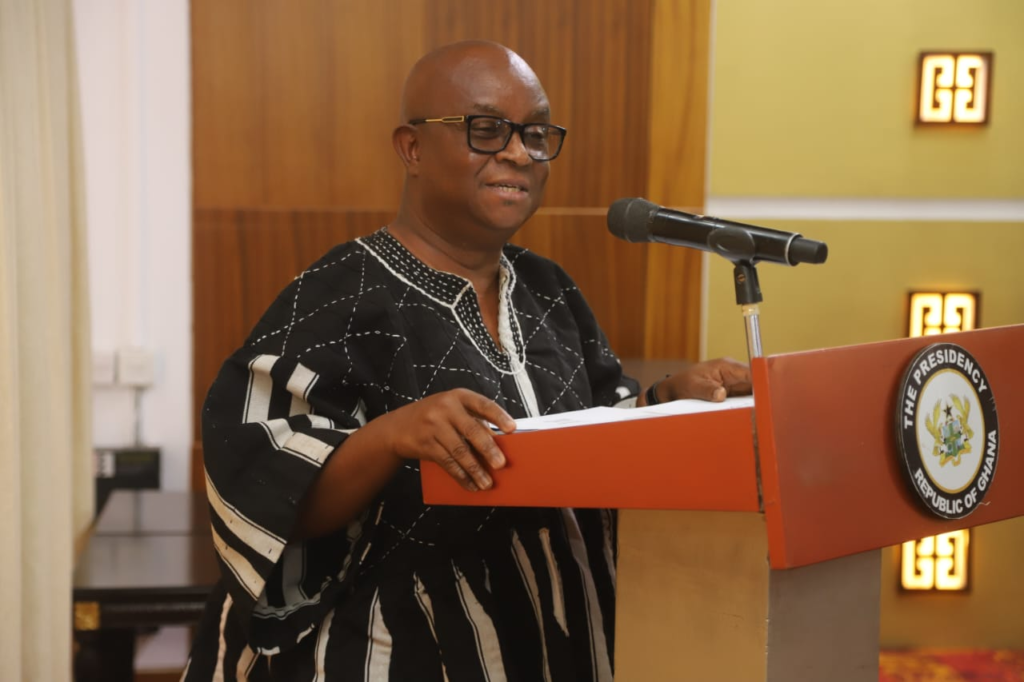 Dr Letsa's new nickname – triple 66 was revealed on Thursday, March 23, when Dr Letsa accompanied a delegation made up of members of the Volta Regional House of Chiefs, some Chiefs from Adaklu Traditional Area, Municipal and District Chief Executives and other stakeholders to pay a courtesy call on President Akufo-Addo at the Jubilee House and thank him for hosting the 66th independence parade in the Volta Region.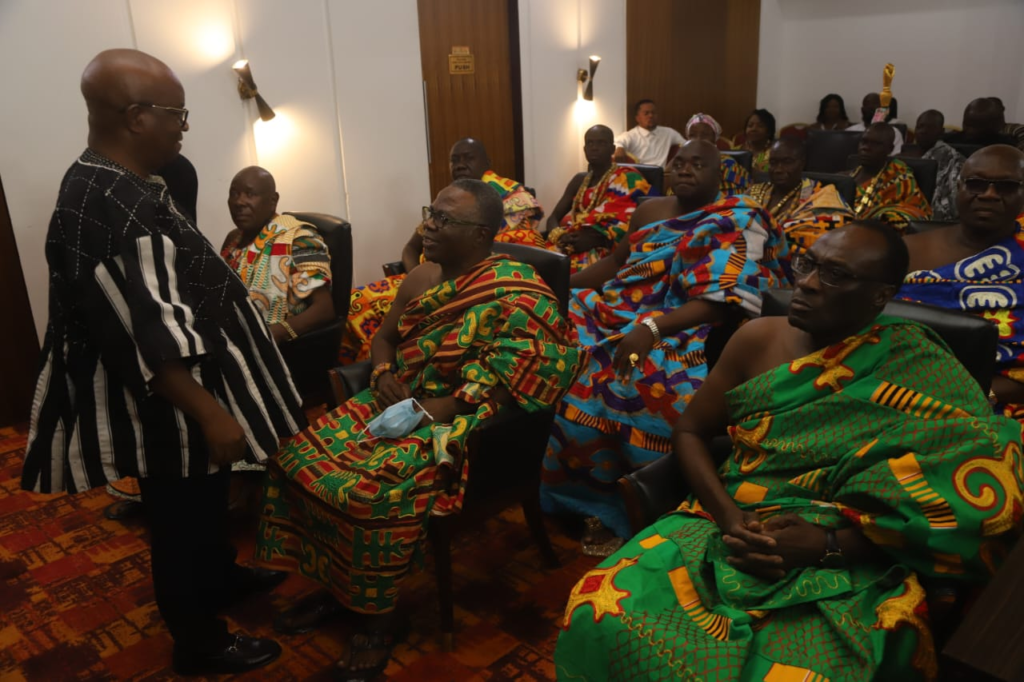 According to President Akufo-Addo the tripple-66 has come to replace the earlier one given to him by late President Rawlings.
"And this new nickname of our Volta Regional Minister – triple-66 has replaced the nickname that Jerry John Rawlings gave you and I," he said while laughing.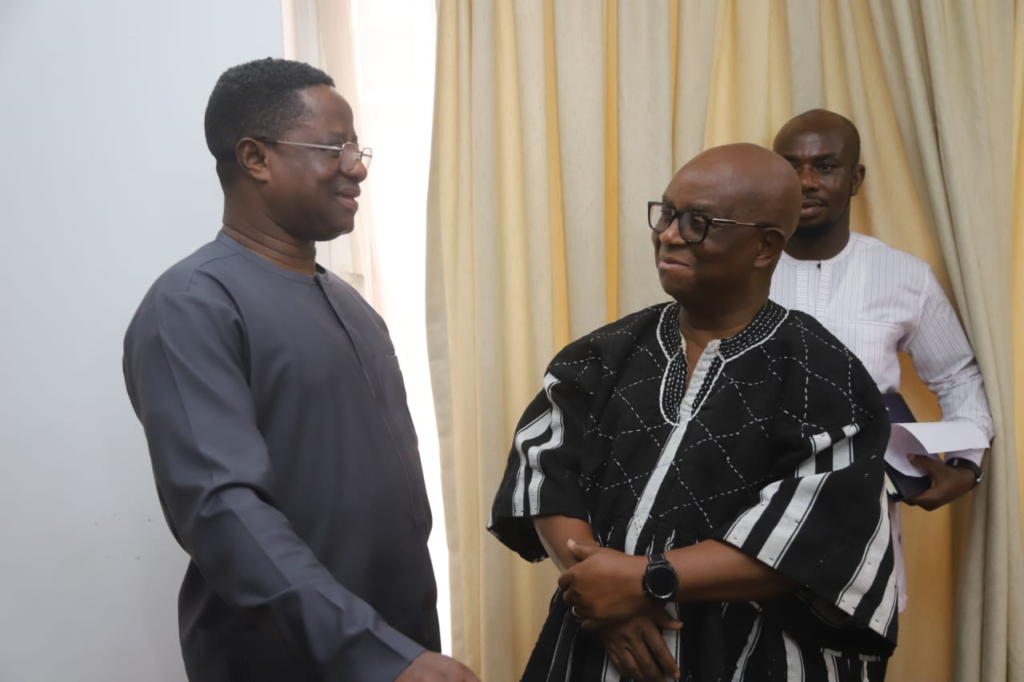 The origin of the new nickname is uncertain. However, one can guess that instead of double 6, Dr. Letsa may have said triple 66, an obvious slip of tongue or gaffe.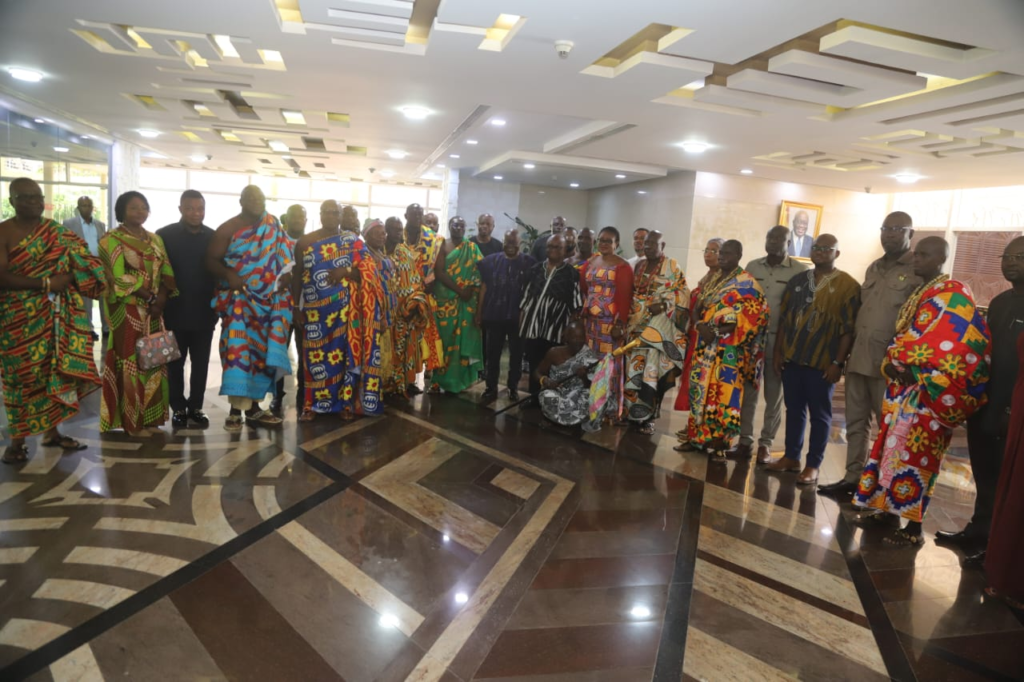 Nicknames are abbreviated or extra names that are given to people.
Although a person's name can be shortened as a nickname, sometimes these names are imposed on a person as a way to tease or mock them.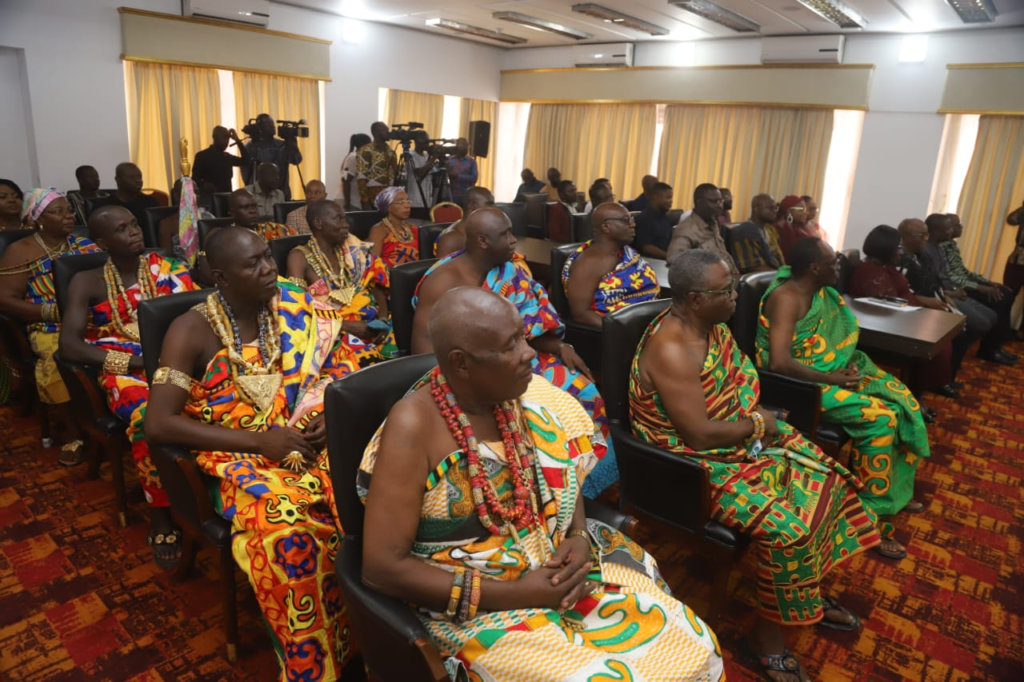 It might be lovely, funny, or in some cases annoying.
I suppose President Akufo-Addo laughed because he found something amusing in the Volta Regional Minister's nickname.