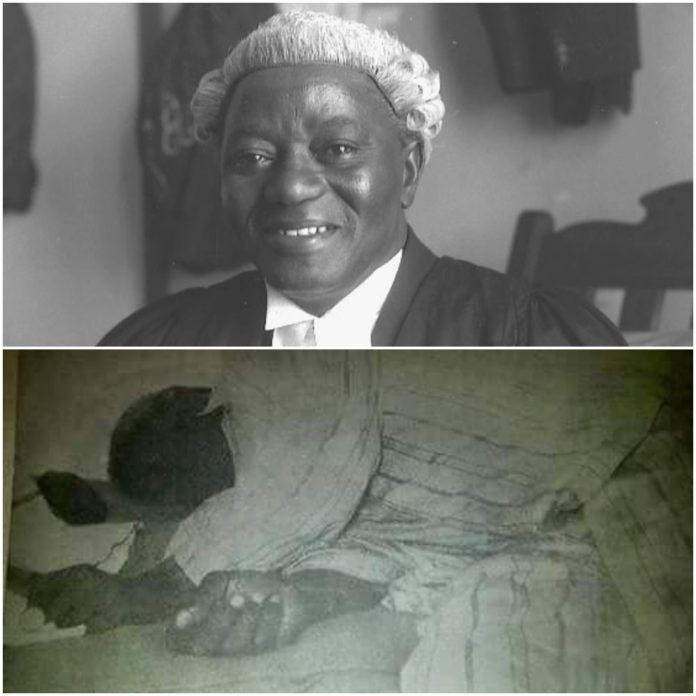 Today in History, Dr Joseph Boakye Danquah, popularly known as J. B Danquah, died at Nsawam Prison.
The Ghanaian political doyen died exactly 55 years ago on February 4, 1965, after being detained without trial by the Convention People's Party (CPP) government led by Ghana's first President, Osagyefo Dr. Kwame Nkrumah.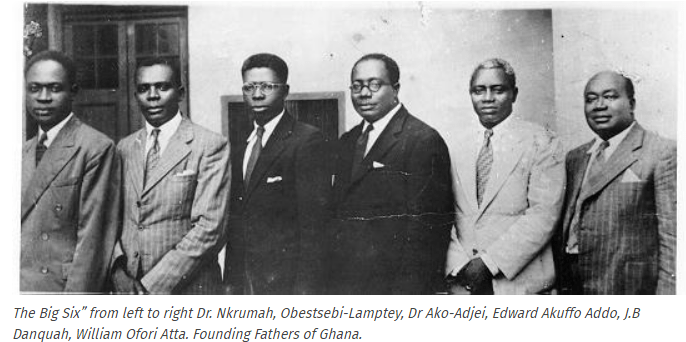 J . B. Danquah was first arrested and detained under the Preventive Detention Act (PDA) on October 3, 1961 and released on June 22, 1962.
He was re-arrested and detained on 8th January 1964 for his alleged involvement in a plot against the President, Dr Kwame Nkrumah.
His arrest came against the backdrop of his alleged participation in Police Constable Seth Ametewee's failed assassination attempt on Kwame Nkrumah on January 2, 1964 which got the Body guard of Nkrumah, Salifu Dagarti Killed.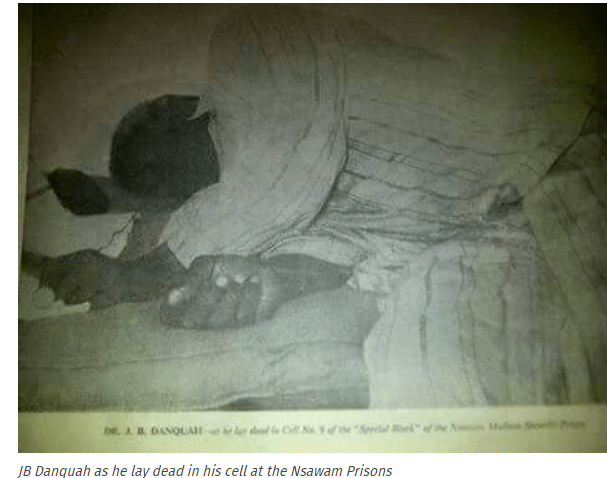 On February 4, 1965, Dr J.B Danquah suffered a heart attack and died in a condemned cell at the Nsawam Prison at age 69.
According to extracts from the report of the Commission of Enquiry into Ghana Prisons, 1967-1968, "The life of Dr. J.B Danquah in the cells was regimented in the same manner as that of a condemned prisoner awaiting execution … his cell was subjected to frequent rigid searches, he was chained and made to sleep on the bare floor."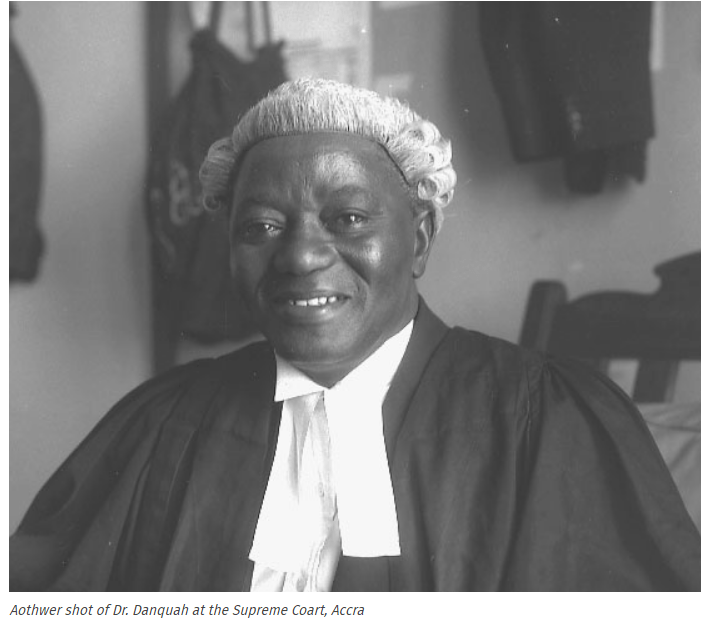 Background and Life
Dr J.B. Danquah was born on December 21, 1895 at Bepong-Kwahu. Educated in law and philosophy in London.
He established a private law practice after his return to the British Gold Coast (now Ghana) in 1927.
He founded a newspaper, the Times of West Africa, in 1931 and served as secretary-general of the Gold Coast Youth Conference (1937–47).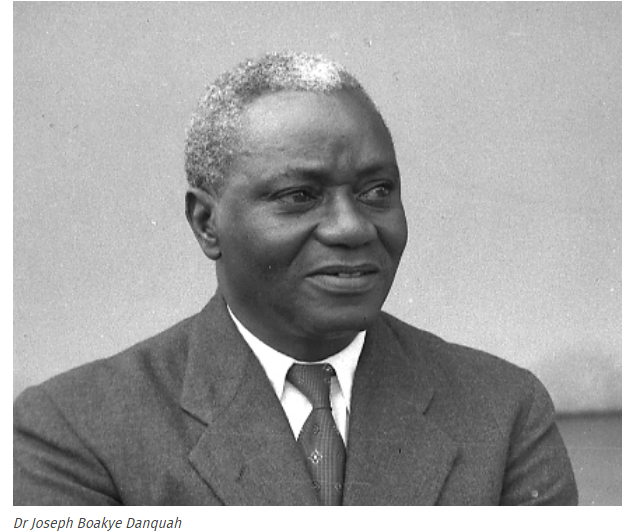 During his political career, J. B Danquah was one of the primary opposition leaders to Ghanaian president and independence leader, Kwame Nkrumah.
In 1960, J.B. Danquah was nominated as the United Party's presidential candidate to contest the April 1960 elections against Nkrumah but lost the election.
United Party's Dr.J B Danquah won only 11 percent of the vote and CPP's Kwame Nkrumah became president with 89 percent of the votes cast.