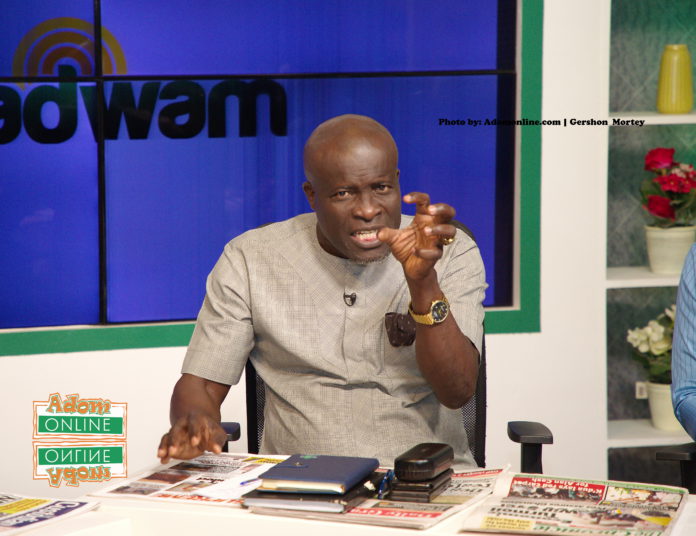 Former Member of Parliament for Tema East constituency, Daniel Nii Kwartei Titus-Glover, has criticised former President John Dramani Mahama's comment that the Electoral Commission (EC) no longer inspires confidence.
Speaking on Adom TV's Badwam show, he said Mr Mahama could have done better.
"Sometimes I get disappointed in my elderly brother John because you've been president before and sometimes what you say in the past is what is used to query your present utterances.
"They're human, we're all fallible. If you correct mistakes, does it mean you've rigged the elections in someone's favour? And what was the difference, they're very negligible," he said.
He continued: "There is a way to communicate to someone when he or she is not doing the right thing. There is a way you go around it.
"If there's something you don't understand as a former president is that how you communicate? NDC cannot stop the work of the Electoral Commission."
Mr Mahama, who is on a pre-election tour to Nigeria under the auspices of the West African Elders Forum, said he was impressed with the faith that all the candidates and parties have in the Independent Electoral Commission (INEC) of Nigeria.
ALSO READ:
Mahama praises Nigeria's INEC, questions Ghana's EC's ways
Danquah-Busia tradition worked with external intelligence to overthrow Nkrumah – Mahama
He indicated that every political party in Nigeria has testified that INEC has acknowledged and taken their concerns into account.
He lamented that same cannot be attributed to Ghana's Electoral Commission (EC). According to him, the EC used to be amongst the top election administration organisations in the world.